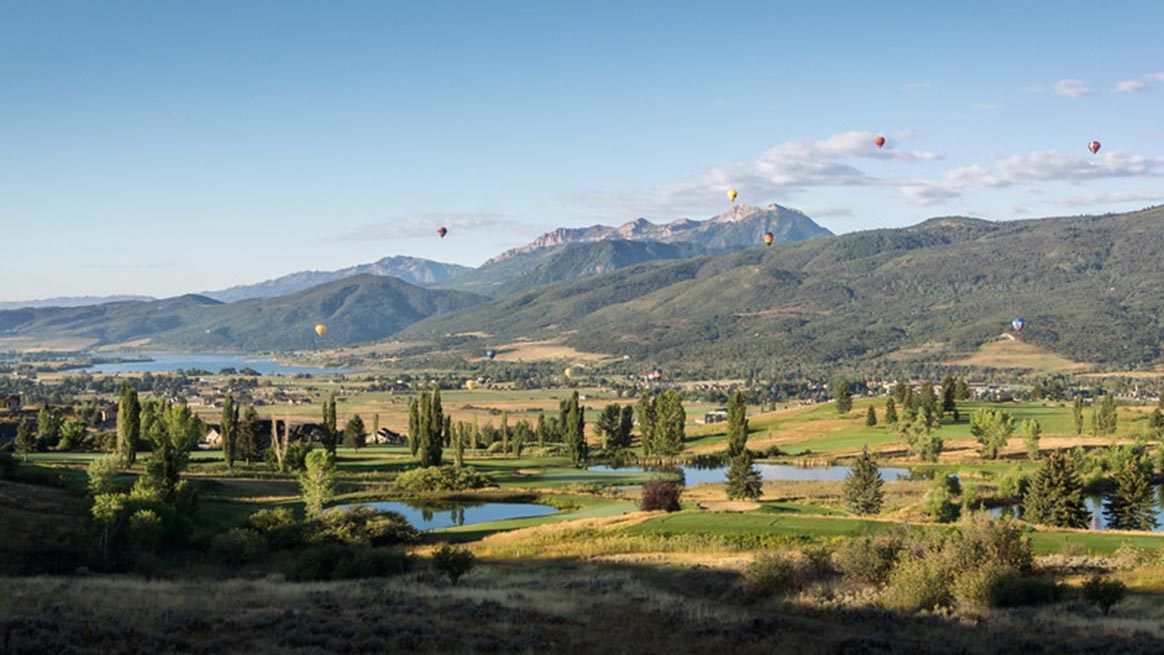 1. Stand Up Paddleboarding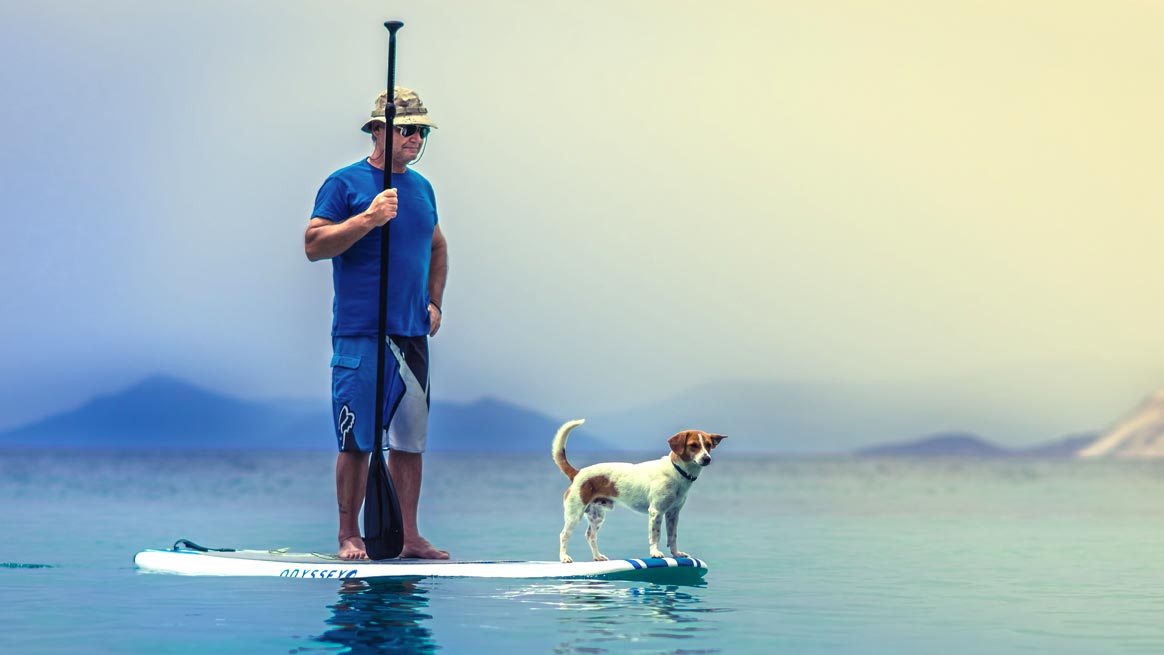 Beginners and advanced paddlers will enjoy the many access points and waterways open to standup paddleboarders. Pineview Reservoir offers multiple put-ins with quick approaches to the water including Wind Surfer Beach, Middle Inlet, and Cemetery Point. Guests staying at Lakeside Village and the Escapes at Edgewater have direct access to Pineview Reservoir.
A brief scenic drive to Causey Reservoir offers placid water for those who prefer to paddle away from motor boats. Surrounded by cliff faces, pine trees and red rock, Causey is frequented by paddlers of all kinds including canoes, kayaks, and paddleboards.
2. Down Home 4th of July Celebrations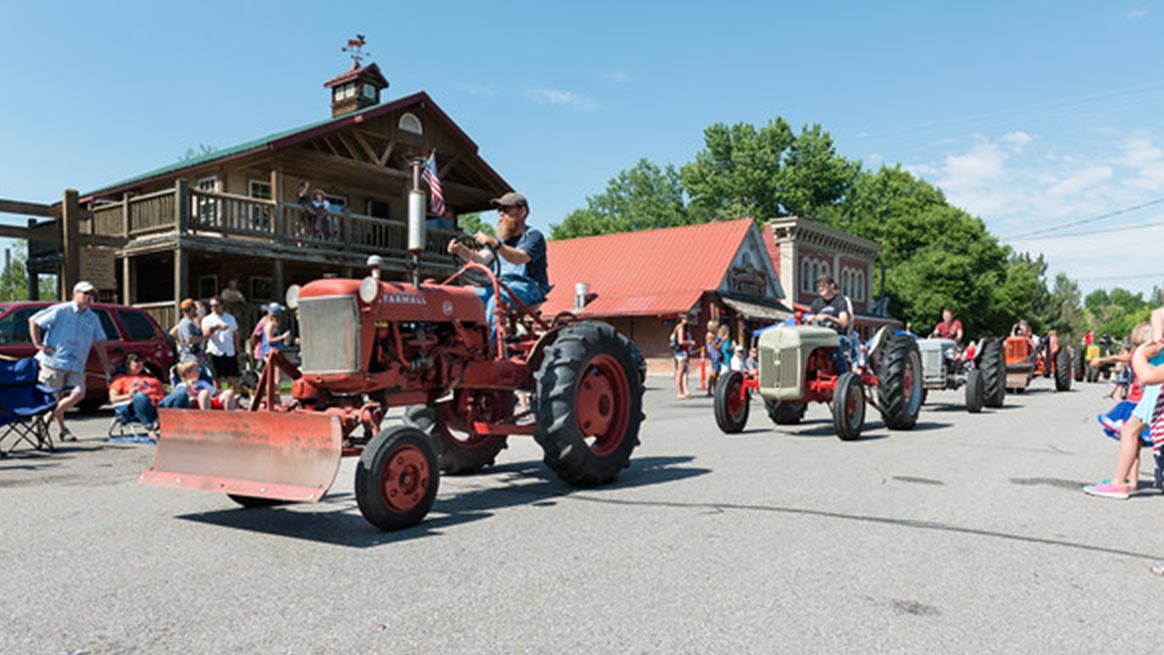 Independence Day in Ogden Valley offers small-town patriotic celebrations with Breakfast in the Park, a parade featuring many vintage tractors, all-day live performances, and active booths for all ages. The small town of Liberty in Ogden Valley celebrates with pig and chicken chases, watermelon eating contests, a greased pole climb, and a trout catch.
Come to where temps are ten degrees cooler, meals are cooked in a dutch oven, and fireworks soar with the pines.
3. Symphony at Snowbasin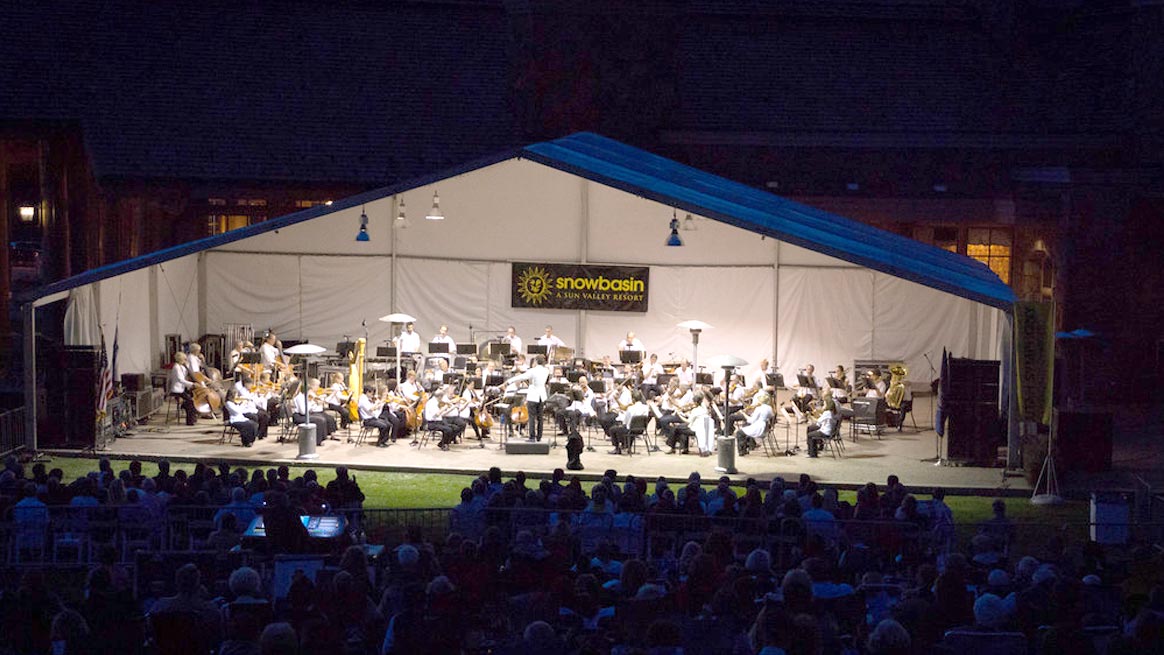 Experience the beautiful sounds of the orchestra with the Utah Symphony under the stars at Snowbasin Resort. Presented as a benefit for the Ogden Symphony Ballet Association, this patriotic evening of music will be memorable for a lifetime.
Relax on a blanket in the grass for general admission or upgrade to VIP seating close to the stage with hors d'oeuvres 15 minutes prior to the show. Dine at Earl's Lodge before the two-hour concert where a special Symphony menu is prepared for this momentous occasion.
Make it a date, celebrate with friends and family, and don't miss the Utah Symphony at Snowbasin.
4. Miles of Mountain Biking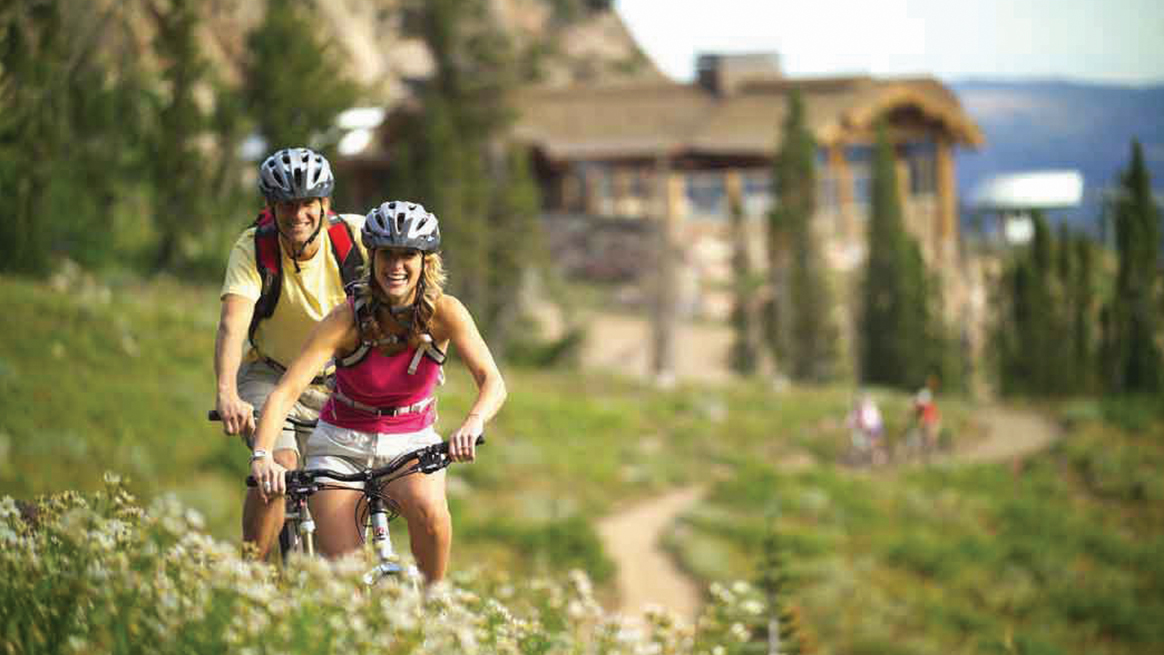 From lift served technical downhill, to cross-country and even a nearby Bike Park, Ogden Valley, and Ogden offers miles of mountain biking for all levels. Gear up and hit technical downhill serviced from the gondola at Snowbasin, or grab friends and explore new trails in the high alpine at Powder Mountain. Nordic Valley in Liberty offers lift-served mountain biking and miles of varying trails.
For freeride specialists, the Ogden Bike Park spans over 30 acres and features 12 gravity driven single-track trails, spectator areas, and fun for all abilities. Or pedal a classic, the Bonneville Shoreline Trail, which offers diverse riding from North to South Ogden along the East Bench where the old shoreline of Lake Bonneville once existed.
5. Spartan Race | Utah Super, August 5th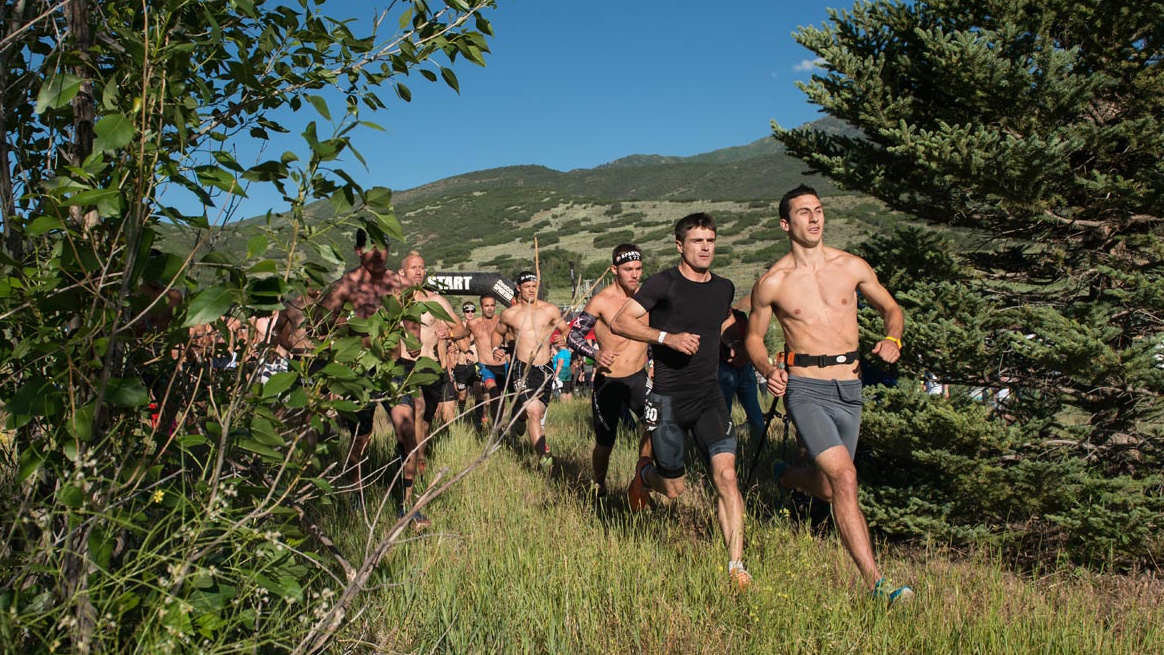 The popular US obstacle race series of varying distances and difficulty has franchised globally and is bringing the Reebok Spartan Super back to Ogden Valley for the second year in a row. The "Super" is a middle distance course hosted at picturesque Nordic Valley Resort and will cover 8-10 miles of mountain terrain. Join the #wearespartan movement and participate in "the world's best obstacle race."
6. Hot Air Balloon Rides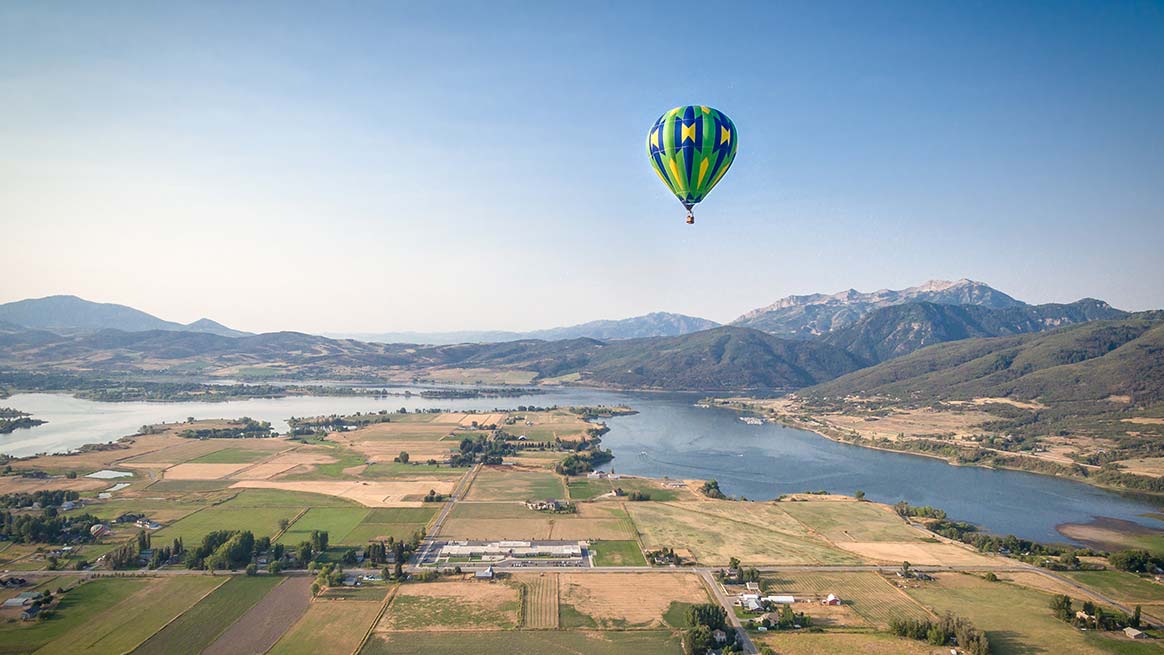 Discover the beauty of Ogden Valley from a new perspective. Take a ride with Skywalker Balloon Company and ascend above breathtaking scenery with spectacular mountain, lake, and valley views. Sunrise Hot Air Balloon rides are the oldest and safest form of aviation, and Skywalker offers year-round flights, weather permitting. Skywalker is a family owned Balloon company with over 21 years of service.
7. Lake Life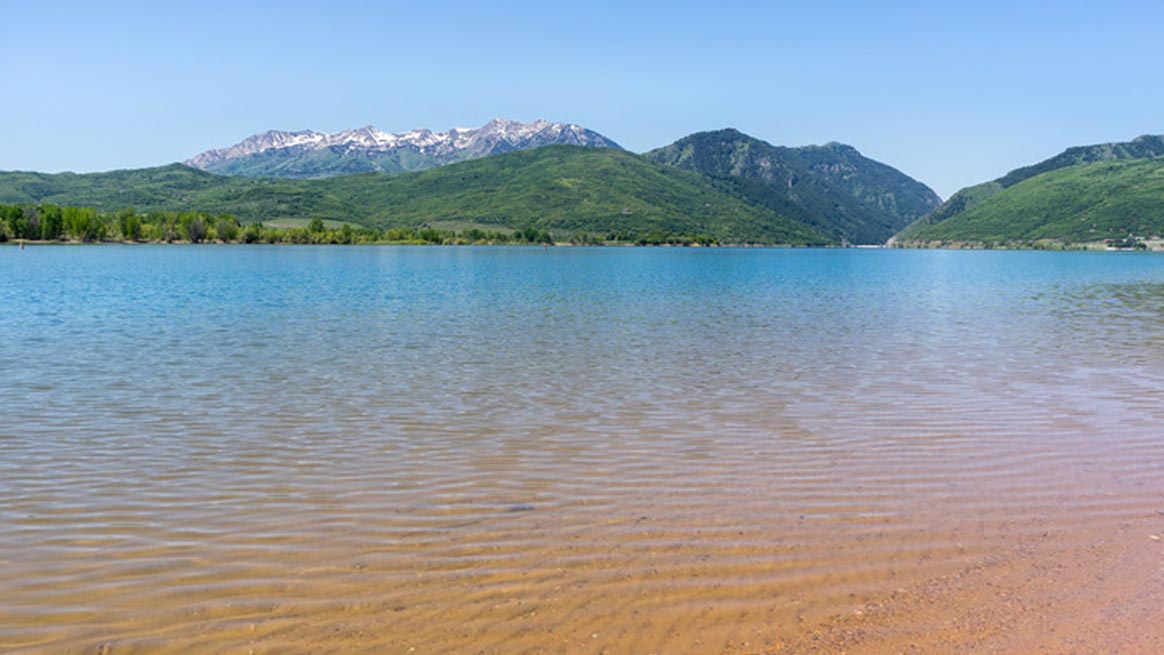 Sun bathe on sandy beaches, jump the wake behind a boat, splash and swim with the family, fish, paddle, or build a sand castle. Multiple beaches around Pineview Reservoir offer day-only access to overnight camping. When the summer heats up and you're looking for a place to retreat, Pineview brings a variety of recreational opportunities with easy access to the water. This popular lake can become crowded on the weekends, so plan an early morning weekday retreat if you're looking for a more serene experience.
8. Salmon Run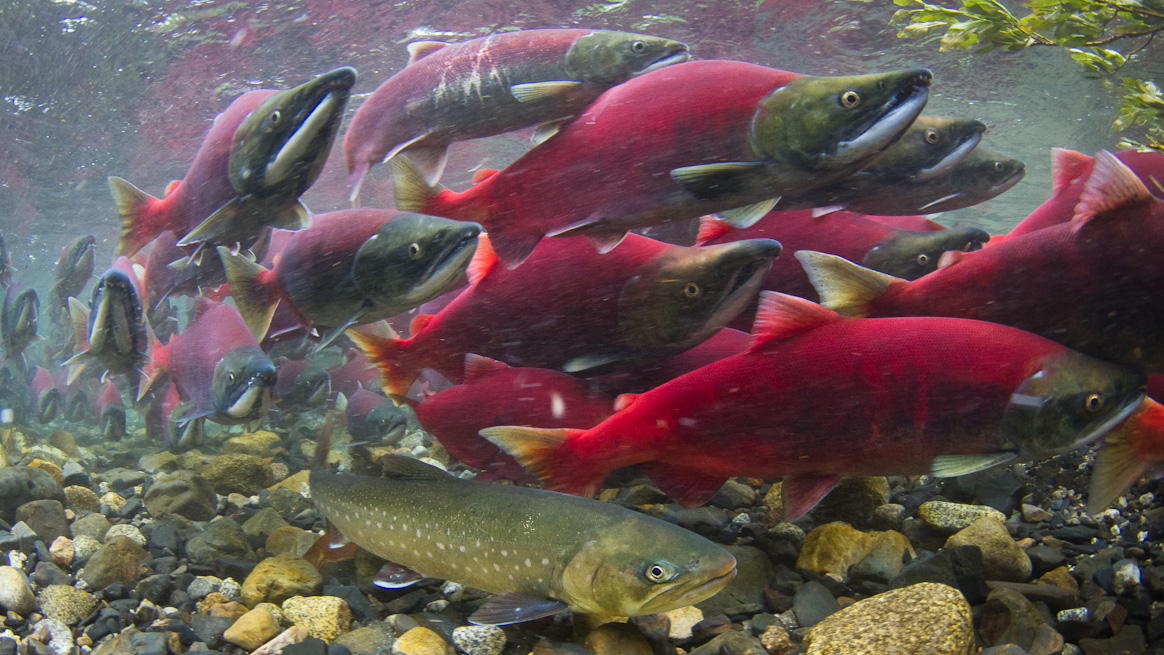 Each year the cycle of life is on display as Kokanee Salmon swim upstream past Causey Reservoir to spawn. The Division of Wildlife Resources suggest the middle of September as the peak of the salmon run September 15 is the peak of the Kokanee run. You can access the spawn by paddling across Causey to the back channels via a canoe, kayak or paddleboard. For those who prefer a different route, Skull Crack Trail is a 4.9 out-and-back moderately rated hiking trail open to bikers, dogs, and horses, and leads directly to the spawning grounds.
9. Sunday Brunch at Snowbasin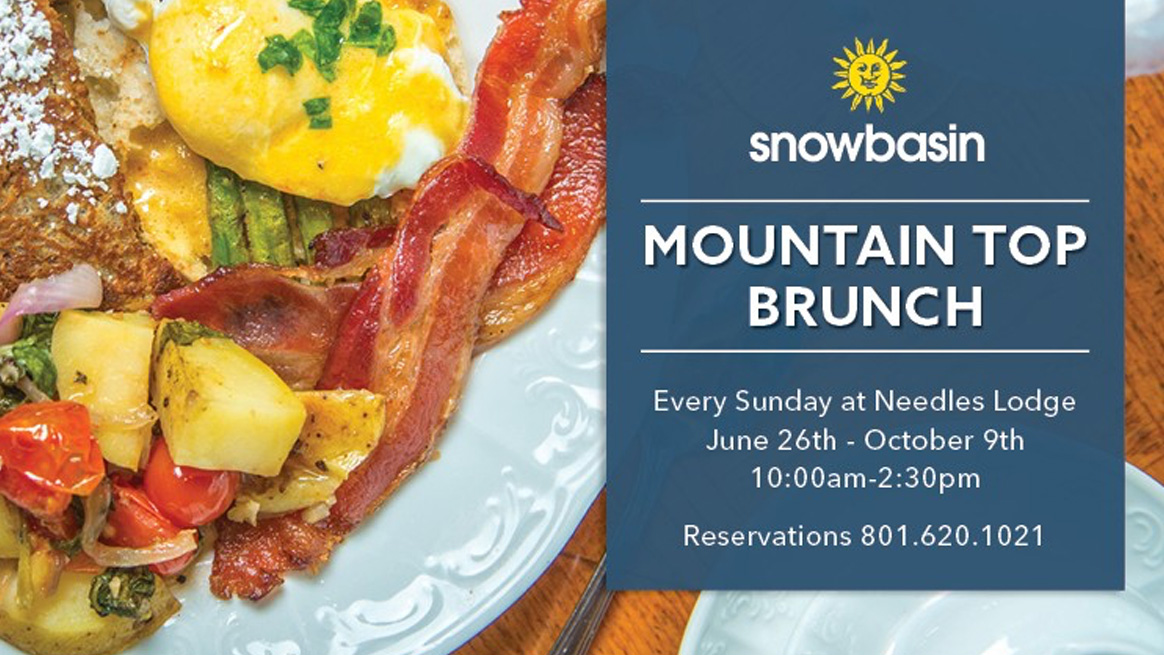 Every Sunday, Snowbasin Resort serves mountain top brunch at Needles Lodge. The all-you-can-eat buffet runs from 10:00am – 2:30pm. The menu changes weekly to ensure the freshest ingredients.
Needles Lodge resides at nearly 9,000 feet above sea level, and boasts expansive panoramic mountain views. Access the lodge via gondola for a scenic ride to a mouthwatering cuisine. Once full, burn calories by hiking and exploring the top of Snowbasin and adjacent peaks, or hike down to Earl's Lodge where Blues Brews & BBQ is in full swing throughout the summer.
10. Peak Bagging (Hiking)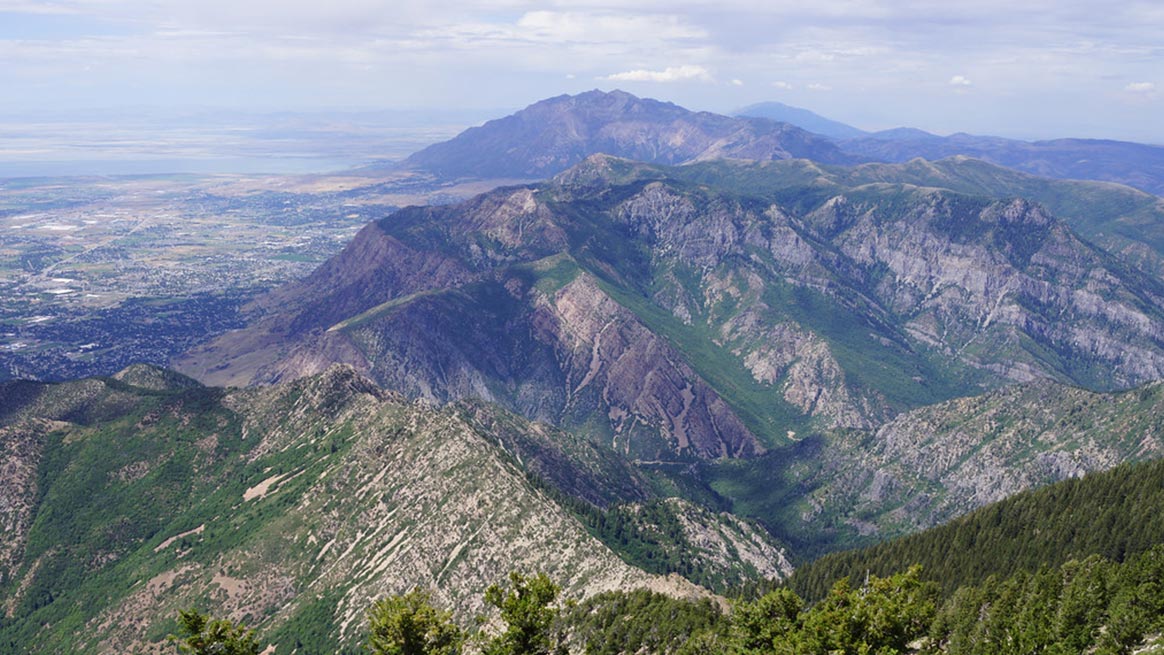 Iconic Ben Lomond Peak is accessed via two different and scenic routes, both offering unique terrain, wildlife viewing opportunities, and elevation profiles, but both end on the second highest peak in Weber County. Willard Peak, just 2 miles north of Ben Lomond is the county's highest point. Mt. Ogden above Snowbasin is accessed via three popular routes, Snowbasin Resort as the fastest, followed by Beus Canyon and Malans Peak trail from the Ogden side. Once on top one is exposed to expansive views of the far-off Oquirrh Mountains, the Great Salt Lake, Antelope Island, and Ogden Valley.
Not into peak-bagging? Wheeler Canyon, a wide trail with a mostly gentle incline features steep rock walls with abundant pines, a river, and quick access perfect for most abilities and ages. Snowbasin, Nordic Valley, and Powder Mountain all offer miles of hiking trails to explore. Finally, the newly completed Pineview Loop Trail follows the circumference of Pineview Reservoir and is perfect for a family stroll, bike ride, or run.
Always carry the ten essentials when exploring the outdoors, and keep a keen eye out for wildlife including deer, moose, wild turkeys, badgers, and rattlesnakes.