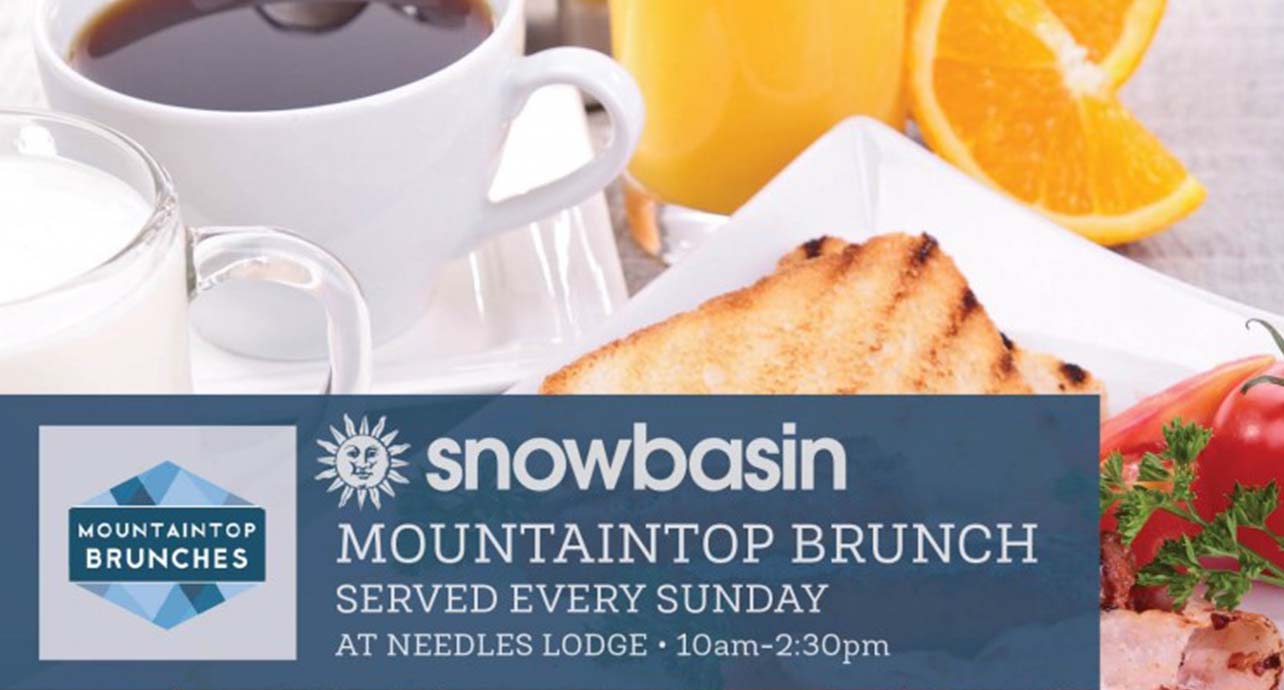 Almost nirvana. The all-you-can-eat Mountain Top Brunch at Snowbasin's Needles Lodge
There's no better commute to a Sunday morning brunch then spending it on a beautiful gondola ride through a high alpine landscape high in the Wasatch mountains. Even the drive to the base of the gondola is one of the most picturesque you will experience.
At the end of such a gorgeous excursion, the Snowbasin Resort culinary experts are waiting at Needles Lodge to pamper your taste buds with a buffet of local flavors. Only the freshest ingredients are used through community supported agricultural partnerships with Valley Grown Sandhill Farms in Eden and Borski Farms in Layton.
This amazing brunch should be a "must do" item on everyone's summertime bucket list.
The Mountain Top Brunch takes place every Sunday from June 25th through October 8th, 2017 between the hours of 10:00 am and 2:30 pm
Prices are $44 for adults (ages 12+), $22 for youth (ages 6-11), and includes coffee and soft drinks. Prices include the gondola ticket.
The menu changes slightly each week as different produce items come in and out of season and at the inspiration of the chef. Please see the Snowbasin Website each week to view the current menu.
If you would like information on getting away for the weekend at any of our vacation rentals, call 801.745.3194
[button type="medium" color="" link="http://lakesideresortproperties.com/vacation-rentals/" icon="" ]Book Your Stay Today[/button]