Trail Map | 888-437-5488 | Snowbasin Rd. Huntsville, UT 84317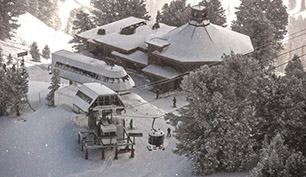 Snowbasin offers world class skiing and received the #1 ranking for Lifts, #2 ranking for On-Mountain Food and the #3 ranking for Service in the October 2006 Readers Resort Survey, and we offer the closest lodging. Snowbasin boasts 2,959 vertical feet of ski trails with 104 runs; 7 percent novice terrain, 29 percent intermediate, 34 percent expert and 30 percent expert only. Snowbasin has 12 lifts including 2 high-speed gondolas; a super pipe, three terrain parks and tubing hills. With the snowsports learning center, day care facility and equipment rental, guests at Snowbasin receive world class service.
Trail Map | 801-745-3772 | Powder Mountain Resort Management Llc Utah 158 Eden, UT 84310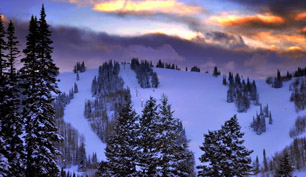 Lakeside is just 25 minutes from Powder Mountain Ski Resort. Powder Mountain received the #1 ranking for snow and #1 ranking for value in the October 2006 Readers Resort Survey. Powder has 5,500 acres and 113 runs. One of Powder Mountain's greatest assets, the Lightning Ridge Snowcat, will tow you to the top of Lightning Ridge with very little effort. Once on top you will access over 700 challenging acres of pristine powder snow with an impressive 2100′ vertical drop. Powder offers 2 terrain parks, snowsports school and both day and night skiing.
Trail Map | 801-745-3511 | 3567 Nordic Valley Way, Eden, UT 84310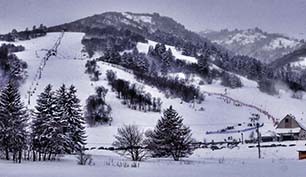 Nordic Valley Resort offers a variety of skill levels to accommodate each skier, and snowboarder. Approximately 20 percent of the mountain is appropriate for beginners, 50 percent for intermediate skiers and 20 percent for advanced skill levels. Nordic Valley Resort also boasts the best slopes in Utah for night skiing with the entire mountain lit up each evening.