Utah Mountain Wedding Venues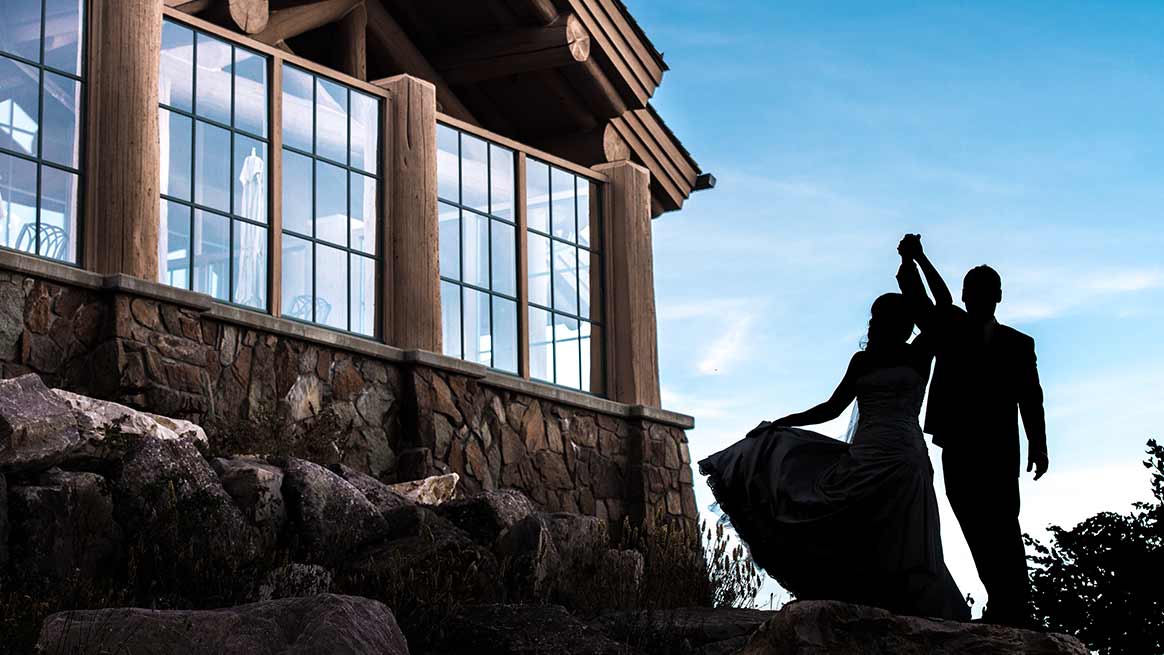 Ogden Valley is one of the most beautiful places in all of Northern Utah. Stunning mountain vistas, enchanting forests, flowing rivers, and brightly colored wildflowers make this area a well-sought after backdrop for weddings. Below we've compiled a list of our six favorite valley wedding venues including Snowbasin Resort, Powder Mountain Resort, Wolf Creek Resort, and more. Unite your love in nature!
1. Snowbasin Resort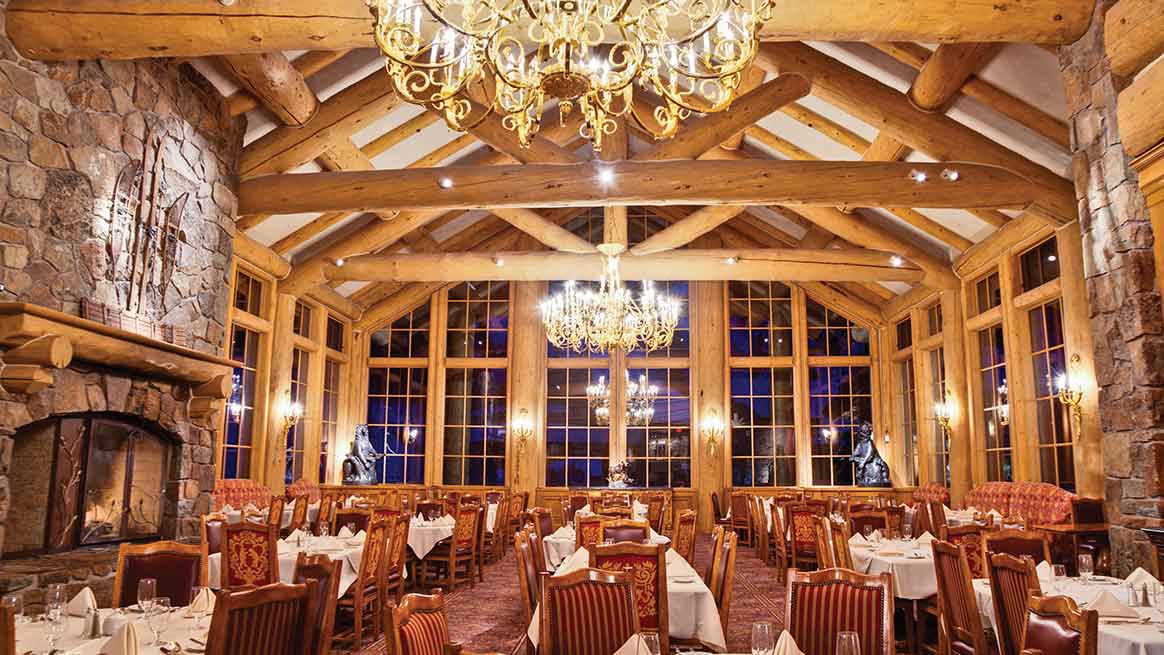 Alpine views and debonair lodges create an atmosphere of ambiance at Snowbasin Resort. Ride the gondola to Needles Lodge a ceremony nearly 9000 feet in elevation. Earl's Lodge is located at the base of the mountain and offers vaulted ceilings with giant exposed wood beams, ornate chandeliers, and enormous stone-wrapped fireplaces.
With a 5-Star rating from WeddingWire.com for quality of service, responsiveness, professionalism, flexibility, and value, your Snowbasin wedding will be remembered for the scenery, the service, and of course, the kiss.
Snowbasin's wedding staff pay close attention to detail, ensuring satisfaction from every member of the wedding party. For a day full of incredible views, personalized service, and memory-making material, consider tying the knot at Snowbasin Resort. 
VENUE DETAILS
---
2. Powder Mountain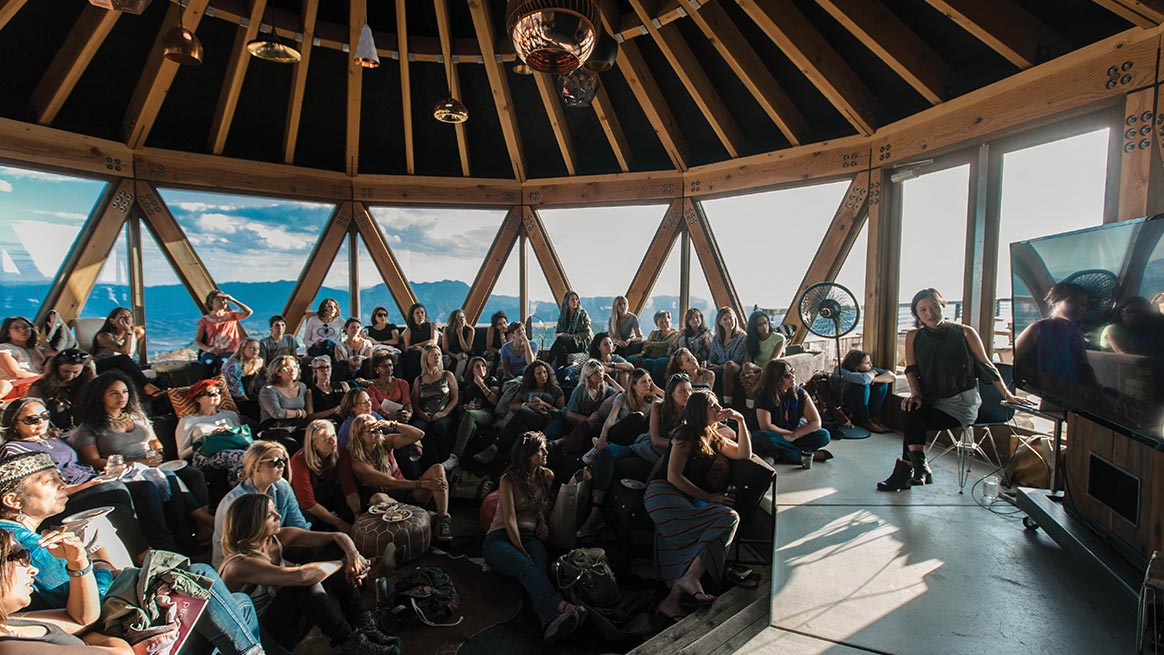 An array of picturesque mountain venues, perched on 10,000 acres between Eden and Powder Mountain. Five unique venues ensure that you find the perfect place to hold your personalized ceremony in northern Utah's breathtaking natural scenery.
THE VALLEY LODGE
The Valley Lodge is Powder Mountain's centrally located hub for guests as they arrive into Eden. The space includes a large welcome area, full gym, spa treatment rooms, private showers, co-working spaces, private offices, movie theater and screening room, ashram, and event space.
THE SKY LODGE
Completed in 2014, the Sky Lodge is an amazing escape that sits at the top of Powder Mountain ski area. It sits in the center of more than 7,000 skiable acres. The modern venue provides awe-inspiring mountain top views and 5,500 square feet of indoor/outdoor hosting space. Lounge style seating, a full kitchen, dining area, and private meeting rooms make it a luxury experience. The Sky Lodge also offers the most amazing sunset views from high mountain elevations.
ARBOR LODGE
Wide open floorplan with high ceilings and a full wrap around window line looking out over Ogden Valley. This space features 2 outdoor patios with a large mountain lodge style entryway and fireplace. A uniquely dynamic space for a multitude of configurations to fit your needs.
THE LAKE HOUSE
On the shore of Pineview Reservoir, this large private space features multiple rooms and a large outdoor reception area.
VENUE DETAILS
---
3. Wolf Creek Resort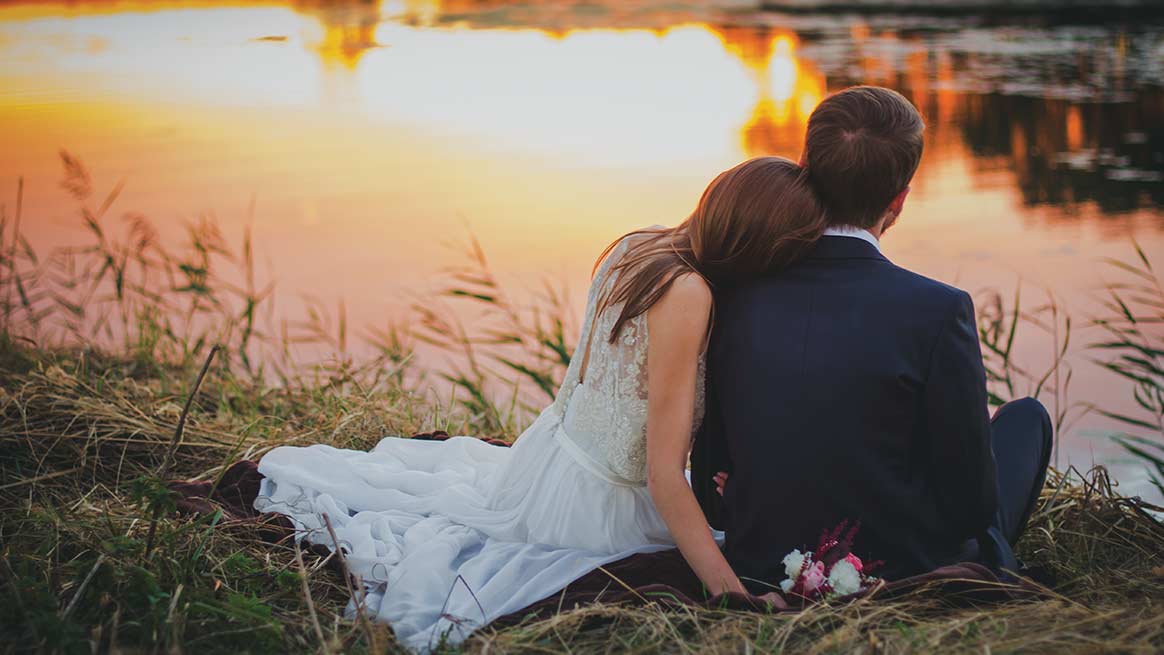 Elegance and sophistication meet a rural mountain setting at Wolf Creek Resort. Three captivating venues offer stunning views of the surrounding alpine vistas of the Monte Cristo and Wasatch Mountain Ranges. Both outdoor and indoor ceremonies can be celebrated at this unique resort.
The Wasatch Room is perfect for an indoor venue, featuring stunning hardwood floors, large windows, a stone fireplace, and exposed wooden beams. It offers 3,000 square feet of celebration space and is equipped with A/V including a projector screen. 
The private outdoor Wedding Garden creates a picture-perfect ceremony and reception venue. Surrounded by manicured greenery and floral arrangements under a custom wrought iron arbor, the Garden is romantic and intimate.   
With the ability to host up to 400 guests accommodating both the ceremony and the reception, The Patio at Wolf Creek Resort provides the open outdoor venue experience with uninterrupted panoramic mountain and valley views. Raised triangular awnings create shade and light protection from weather.
VENUE DETAILS
---
4. Kelley Creek Farm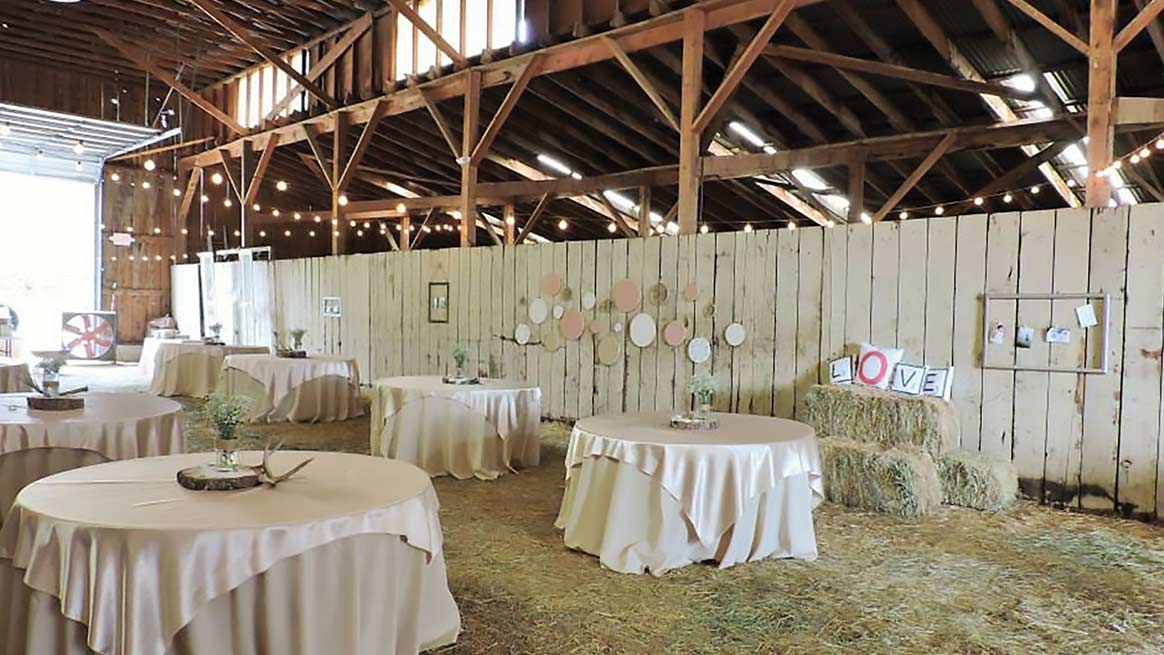 Kelley Creek Farm puts a country spin on classy weddings. It is a working farm that happily accommodates guests in a charming western setting. The spacious groomed lawn is adjacent to alluring ponds, a rustic barn, and open views of the surrounding mountains. 
The property is versitile, you can ride your favorite horse to your vows, ensure your dog doesn't miss your big day, and kick up your dancing boots in the 50 year-old barn. The aged wooden-planked reception hall is dressed up with decorative lights hanging from the raised exposed beams, white linens, tables and chairs, and includes space for a live band.
Highly rated, the service and amenities Kelley Creek Farm provides ensures your biggest day will be down right perfect.
VENUE DETAILS
---
5. Huntsville Square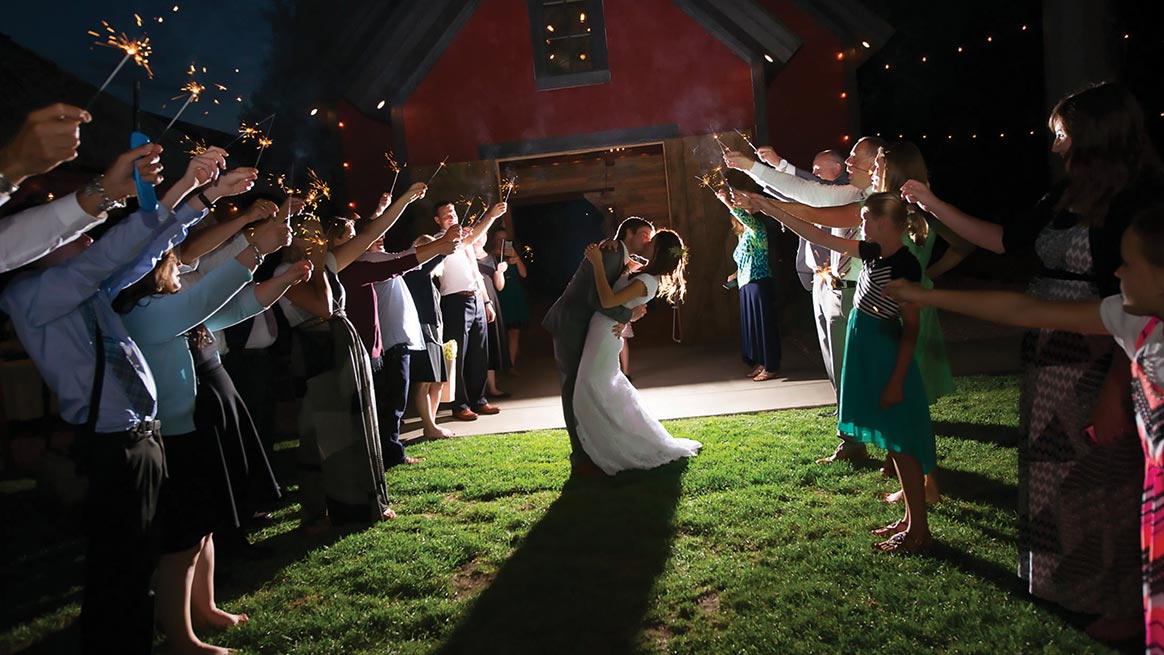 In historic Huntsville, Utah are three incredible venues full of charm and grace. The Old Fire Station has been updated to provide a rustic yet modern setting. The aged rough-cut timbers and Australian Cypress wood floors of The Lodge create a warm and inviting gathering space for your wedding party.
Feel the nostalgia of the Old Fire Station updated to enhance the vaulted ceilings and exposed large wooden trusses making it a spacious reception center full of history.
The most popular option for couples is to marry on the beautifully landscaped Huntsville Square Grounds. Thick shade trees, luscious pine trees, and healthy surrounding plants give a natural ambiance to the area.  
Adjacent outdoors and lifestyle shop, Detours, offers you and your guests numerous entertainment options including bicycle and standup paddleboard rentals, disc golf, Frisbee, croquet, and more.  An outdoor stage and a 1,200 square foot dance floor deck round out this diverse and fun wedding venue.
VENUE DETAILS
---
6. ATK Conference Center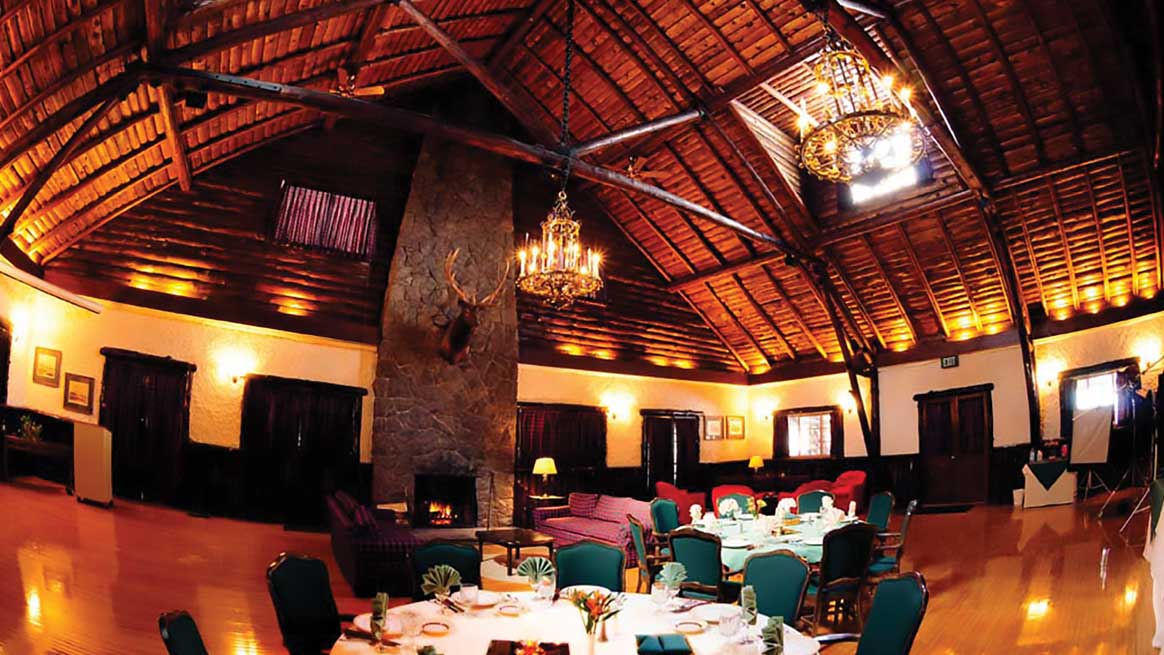 Built in 1904 from stone and locally sourced lumber by the Bamberger Electric Railroad Company, the current ATK Conference Center holds an historic past hosting through the years numerous restaurants, a beer tavern, and a private residence.
Located riverside in Ogden Canyon, the lush grounds, traditional log construction, and neighboring steep canyon walls thick with pines set the mountain stage for your perfect day. The CC routinely hosts business meetings and trainings, and awards ceremonies along with weddings and receptions.
The impressive dining hall under the expansive vaulted ceiling with exposed timbers seats 100 guests near the vast stone fireplace. An intimate lounge with an aged log bar provides a space for guests to relax before or after your unrivaled ceremony.
VENUE DETAILS
---