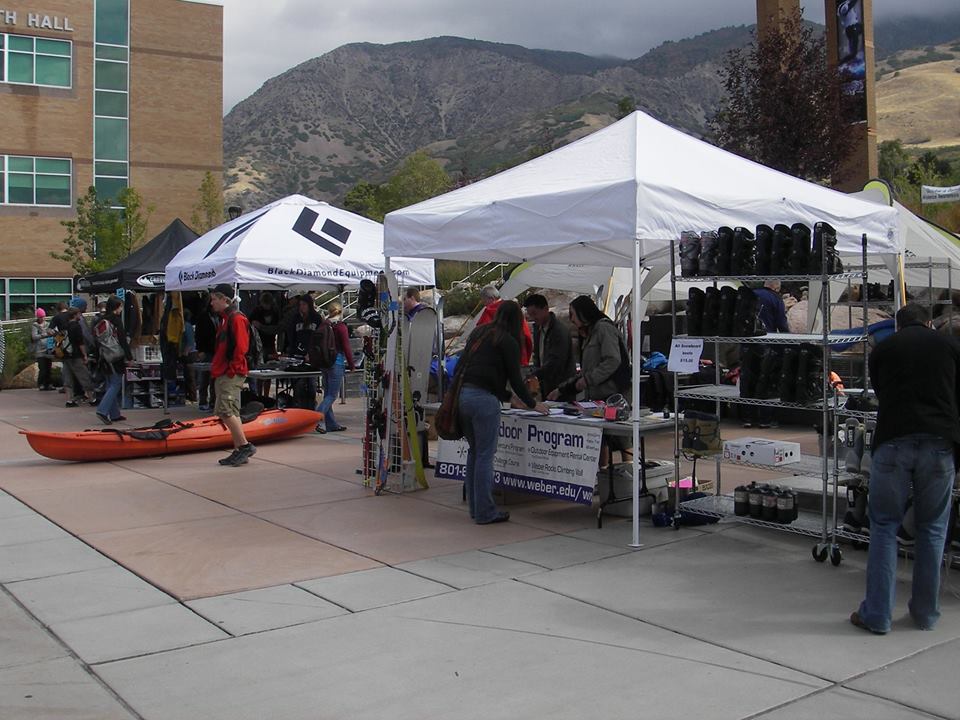 Weber State 12th Annual Outdoor Gear Sale & Swap
12th Annual Outdoor Program Gear Sale & Swap October 9th 8am-3pm in the WSU Lower Bell Tower Plaza. Join the Outdoor Program for incredible deals on new and used outdoor equipment. This years sale will include: Stand up paddle boards (SUPS), skis, snowboards, snowshoes, kayaks, canoes, paddles, life jackets, tents, sleeping bags and more. Arrive early for the best selection.
Private Sales: Private sellers are welcome, table space will be available. All sales are the sole responsibility of the seller.
Items for Sale:
Paddleboards
Canoes
Rafts
PFDs
Sit On Top Kayaks
Bellyak
Hand Pumps
Wetsuits
Whitewater Spray Skirts
Sun Shades
Tents
Headlamps
Snowboards
Snowboard Boots
Alpine skis
Alpine touring skis/Skins
XC Skis
XC Boots
Poles
If you are interested in bringing a business to the sale, please contact:
Mike Henderson, michaelhenderson@weber.edu  801-626-7904