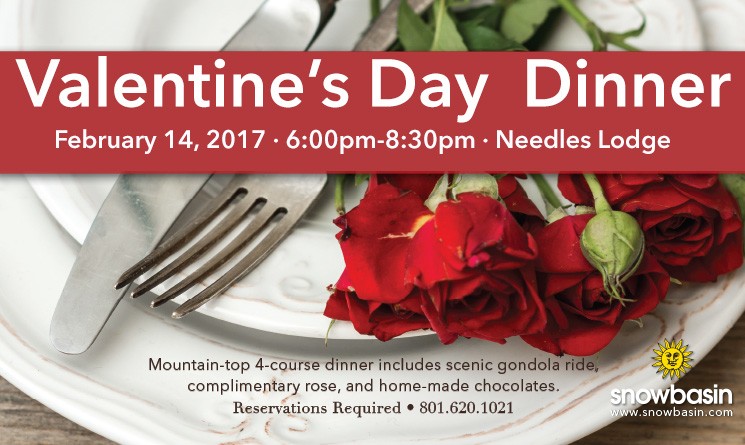 Snowbasin Valentine's Day Dinner
Valentine's Day Dinner at Needles Lodge
February 14th, 2017 . Seatings from 6:00pm-8:30pm
Reservations Mandatory, please call 801-620-1021. Call now, because this event always sells out fast.
Treat your sweetheart to a romantic mountain-top 4-course dinner and gondola ride! A culinary and natural experience to  be shared with the ones you love as theire is nothing like it.
Fresh roses and home-made chocolates per couple as a gift from Snowbasin Resort.
$88 per person includes romantic gondola trip to Needles Lodge and back.  Price does not include beverage, tax or gratuity.