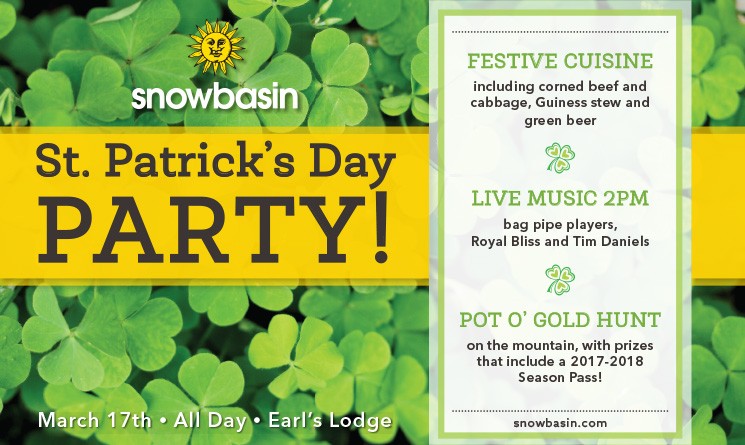 Snowbasin St. Patrick's Day Party
via Snowbasin:
St. Patrick's Day Party in with Bag-Pipers, Corn Beef and Cabbage, Guinness Stew, Green Beer, and Free Music. Search for one of the three pots of gold on the mountain and win a 17/18 premier season pass. Après ski party in the Cinnabar at the end of the ski day with more FREE live muisc.
Bagpipers, corned beef and cabbage, Guinness stew and green beer!
Live music in Earl's Lodge at 2:00pm with Royal Bliss and Tim Daniels.
Pot o' Gold Hunt on the mountain with prizes – including a 2017/2018 Season Pass!