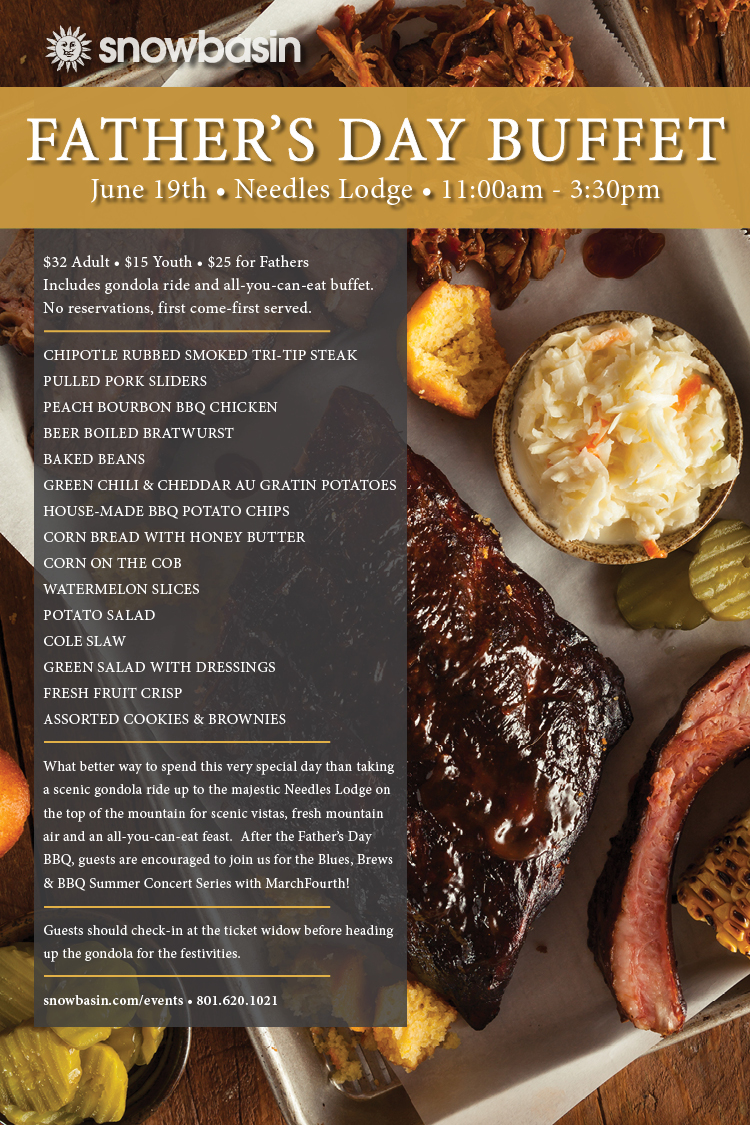 Snowbasin Father's Day Buffet
June 19th, 2016
Needles Lodge
11:00am – 3:30pm
What better way to spend this very special day than taking a scenic gondola ride up to the majestic Needles Lodge on the top of the mountain for scenic vistas, fresh mountain air and an all-you-can-eat feast. After the Father's Day BBQ, guests are encouraged to join us for the Blues, Brews & BBQ Summer Concert Series with MarchFourth!
$32 Adult and $15 Youth
$25 for Fathers
Includes gondola ride and all-you-can-eat buffet
No reservations, first come-first served.
Guests should check-in at the ticket widow before heading up the gondola for the festivities.