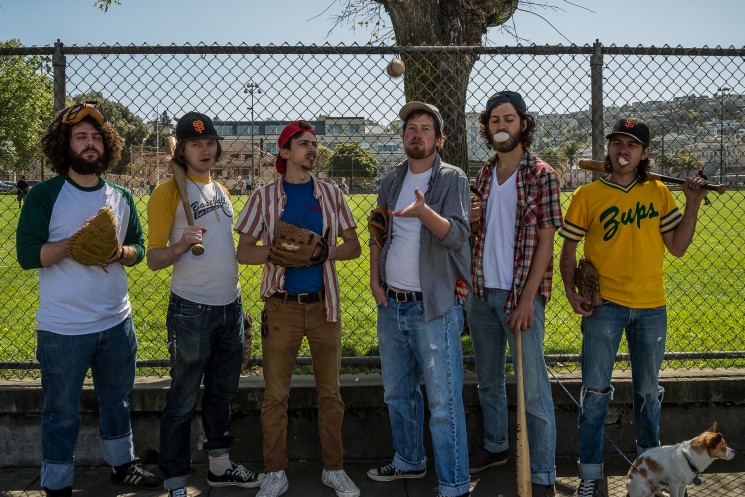 Snowbasin Blues, Brews & BBQ – The Stone Foxes
Join us on the lawn at Earl's Lodge on Sunday, September 13 for our Blues, Brews & BBQ FREE Concert Series with The Stone Foxes and Maw Band! Bring the family to Snowbasin Resort for award winning BBQ, family friendly activities, and free live music for all ages! Every Sunday through the summer 12:30 – 5:30pm. Only at Snowbasin Resort.
About the artists:
The Stone Foxes – The core of any rock band worth their salt is a deep respect for the fundamentals – a feel that's redolent of the scare-the-parents, back country, wild juke joint origins – and an abiding drive to carve out one's own unique territory. The friction between these impulses is where good things happen, and it's the place San Francisco's The Stone Foxes – spearheaded by brothers Shannon Koehler (drums, harp, vocals) and Spence Koehler (lead guitar, vocals) ) – have resided since their 2008 debut, young men dedicated to keeping rock engaged and succulently alive. "It's been decided, we don't wanna be anything but a Rock n' Roll band. We wanna hit hard, go fast, get low, get moody, and just do what feels good. We are on a mission to bottle up all the energy, the impressive amount of sweat, and the outrageous fun we have playing live, and give it back to the rest of the humans as a record. We're six dudes who believe that Rock n Roll can move mountains, and we're gonna play it till we move one."
Watch/Listen: www.youtube.com/user/thestonefoxes
__
Maw Band, a quickly rising, powerful, acoustic driven rock band…with style, has released two records in the last 2 years and working on a third to be released winter 2016! With influences from Dave Matthews Band, Umprey's McGee, Slightly Stoopid, Neil Young, Glen Hansard, Colin Hay, Jack White and more. The Band combines curious sounds and rhythms with insightful lyrics and rockin beats. Playing close to 100 shows a year and gaining speed as a band attracting fans where ever they stop, Maw Band is shaped by the sounds of (Drummer – Eli Preston)(Bassist -Troy Hillary)(Guitar -Thomas Farwell)(Guitar & Vocal – Brian Maw). Catch the new groove!
Watch/Listen: www.mawband.com
__
Chill out on the lawn with a blanket, have a beverage, and listen to some incredible FREE live music! The fun starts every Sunday at 12:30pm and goes until 5:30pm. Delicious BBQ lunch in Earl's Lodge is available ( seeMENU ) as well as several local brews on tap. There are also activities and games for the kids including a bungee jump, climbing wall and playground. Blues, Brews, and BBQ is the must-do event on your Sunday-Funday list. Always free.
Full Schedule HERE
Kid's Adventure Tour 2:30 – 5:30pm:  Finding your Way in the Wild
Share your photos using #SnowbasinBBBBQ!
***No outside food or beverage allowed in the music venue or the lodge. Utah State Law prohibits the possession and consumption of outside alcohol including beer & wine on premise. Bags may be subject to search at the music venue gate and any alcohol or outside food may be confiscated.
Dogs are allowed in the music venue, but they must be on a leash at all times, and they must stay on the grassy areas. Dogs are never allowed in the lodges or on the patio, with the exception of service dogs. Umbrellas, shade tents and chairs are allowed, but please be courteous of other guests.