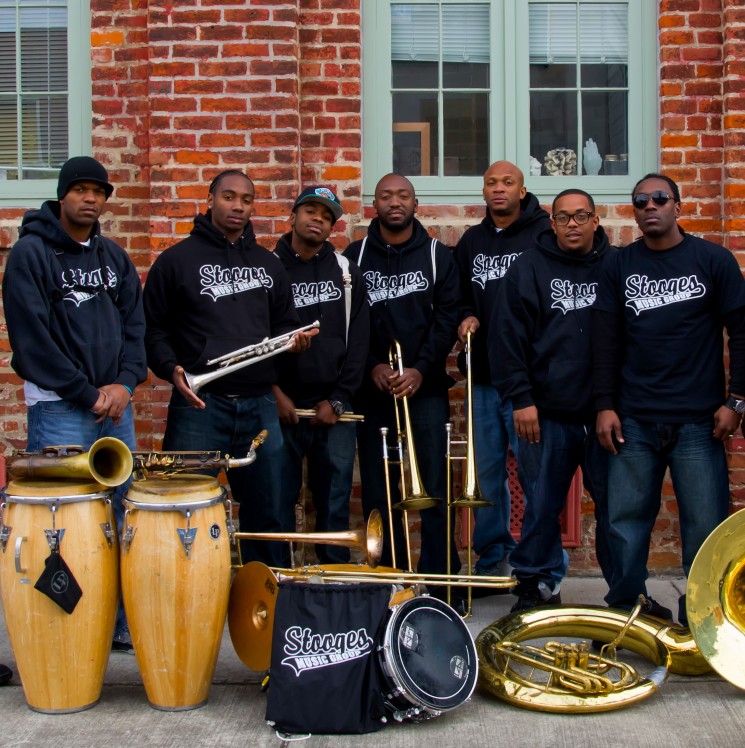 Snowbasin Blues Brews & BBQ – Stooges Brass Band, The Suffers & Richard Tyler Epperson
Join us on the lawn at Earl's Lodge on Sunday, August 9 for our Blues, Brews & BBQ FREE Concert Series with Stooges Brass Band, The Suffers & Richard Tyler Epperson!
Bring the family to Snowbasin Resort for award winning BBQ, family friendly activities, and free live music for all ages! Every Sunday through the summer 12:30 – 5:30pm. Only at Snowbasin Resort.
About the artists:
The Stooges Brass Band has earned their rank as one of the elite brass bands in New Orleans. The band consistently provides a welcome blast of true New Orleans spirit engaging audiences with their innovative blend of traditional New Orleans brass sounds, contemporary jazz and hip-hop beats. Whether they're second-lining in the back streets of the Crescent City, or performing their spirited stage show, the Stooges Brass Band delivers an authentic New Orleans celebration.
Watch/Listen: stoogesbrassband.com/media
__
The Suffers are a ten-piece band from Houston, TX who are redefining the sound of Gulf Coast Soul, intertwining elements of Classic American Soul with Rock & Roll. Both sonically and visually arresting, the large ensemble packs each position of the rhythm section and horn section with a level of talent and taste that provides the perfect foundation for singer Kam Franklin's massive voice. The band's sincerity and emotion are laid bare in their music, which has garnered an audience so broad and varied that they may prove to be the panacea for a jaded and stratified live music scene. The Suffers will be releasing their debut LP Make Some Room in 2015, hitting the road aggressively.
The Suffers track "Make Some Room" is #4 on Spotify's Viral Top 50 Chart today!
—
Richard Tyler Epperson 's music has been described as "reminiscent of classic John Mayer, Bob Marley, Jason Mraz and Bruno Mars". Richard has been praised for his "strong voice and compelling tension between the acoustic and electronic sounds" in his songs.
__
Chill out on the lawn with a blanket, have a beverage, and listen to some incredible FREE live music! The fun starts every Sunday at 12:30pm and goes until 5:30pm. Delicious BBQ lunch in Earl's Lodge is available ( seeMENU ) as well as several local brews on tap. There are also activities and games for the kids including a bungee jump, climbing wall and playground. Blues, Brews, and BBQ is the must-do event on your Sunday-Funday list. Always free.
Full Schedule HERE
Share your photos using #SnowbasinBBBBQ!
***No outside food or beverage allowed in the music venue or the lodge. Utah State Law prohibits the possession and consumption of outside alcohol including beer & wine on premise. Bags may be subject to search at the music venue gate and any alcohol or outside food may be confiscated. Dogs are allowed in the music venue, but they must be on a leash at all times, and they must stay on the grassy areas. Dogs are never allowed in the lodges or on the patio, with the exception of service dogs.***