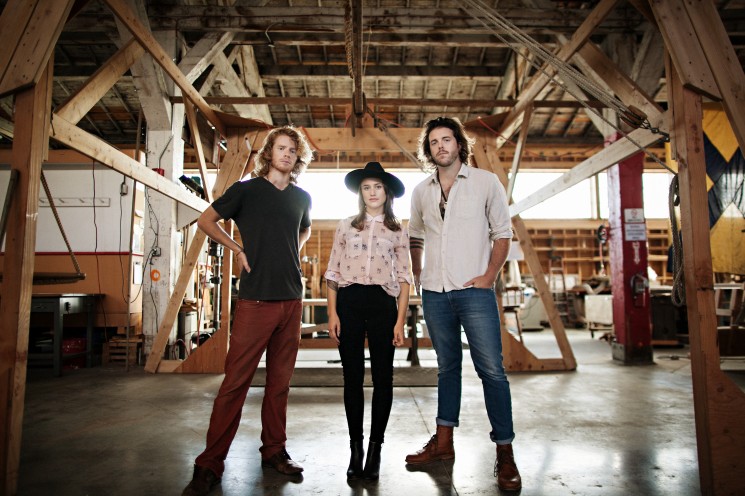 Snowbasin Blues, Brews, & BBQ – Ballroom Thieves
Join us on the lawn at Earl's Lodge on Sunday, August 2 for our Blues, Brews & BBQ FREE Concert Series with Ballroom Thieves, Darlingside, and Bullets & Belles! Bring the family to Snowbasin Resort for award winning BBQ, family friendly activities, and free live music for all ages! Every Sunday through the summer 12:30 – 5:30pm. Only at Snowbasin Resort. Kid's Adventure Tour 2:30 – 5:30pm: Rock Hunting Share your photos using #SnowbasinBBBBQ!
About the artists: Ballroom Thieves In this increasingly virtual world of ours, what makes music authentic? For some, songs are no more than tiny sentimental decompressions. But others treat music as an extension of their roots, a mirror of their travels and relationships, and a testament to both their craft and passion. For The Ballroom Thieves, the band's journey has only just begun, but their roots already run quite deep. Now, on A Wolf in the Doorway the Thieves find themselves taking the very idea of "roots" and creating ways to make its associated sound progress, while making its encompassing spirit glow. Stylistically, the trio finds a captivating mélange of acoustic styles, blending folk conventions with modern hymnals, delta blues grit with rich harmonies, exploring the basic constructions of pop music while almost wholeheartedly rejecting its restrictions at the same time.
Watch/Listen: ballroomthieves.com/media Darlingside With a quartet of distinct voices clustered around a single microphone, Darlingside effortlessly draw audiences into their lush, dynamic musical world. The band's sound, characterized by classical strings, tight vocal arrangements, bluegrass and rock instrumentation, and smart lyricism, is the product of complete collaboration among the four close friends. The group has no frontman; instead, lead vocals are traded from moment to moment, and each song features a new combination of instruments and textures, pulling heavily from folk, retro-pop, barbershop, and chamber music.
Watch/Listen: darlingside.com/music Bullets & Belles is Neo Doo Wop Folk. Think Amy Winehouse and Dion & The Belmonts, but also Simon & Garfunkel and Taj Mahal. Their performance effortlessly glides from hard hitting blues, to soulful doo-wop, to traces of country folk. Their sublime three-part vocal harmonies and deeply-felt poetic lyrics, paired with solid rhythms and well thought out vocal arrangements seamlessly bend through the rules of genre while always leaving the audience wanting (and often whistling…)
Watch/Listen:www.youtube.com/user/bulletsandbelles — Chill out on the lawn with a blanket, have a beverage, and listen to some incredible FREE live music! The fun starts every Sunday at 12:30pm and goes until 5:30pm. Delicious BBQ lunch in Earl's Lodge is available ( see MENU ) as well as several local brews on tap. There are also activities and games for the kids including a bungee jump, climbing wall and playground. Blues, Brews, and BBQ is the must-do event on your Sunday-Funday list. Always free. Full Schedule HERE Share your photos using #SnowbasinBBBBQ!
***No outside food or beverage allowed in the music venue or the lodge. Utah State Law prohibits the possession and consumption of outside alcohol including beer & wine on premise. Bags may be subject to search at the music venue gate and any alcohol or outside food may be confiscated. Dogs are allowed in the music venue, but they must be on a leash at all times, and they must stay on the grassy areas. Dogs are never allowed in the lodges or on the patio, with the exception of service dogs.***