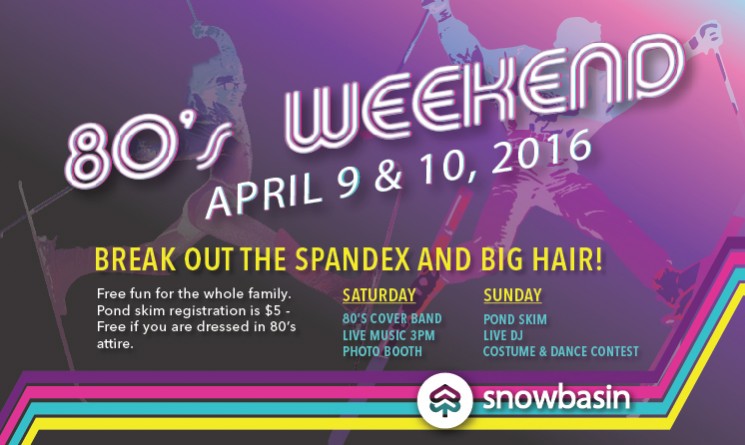 Snowbasin 80s Weekend – Spandex and Big Hair
All day 80s fun at Snowbasin!
Break out the spandex, neon colors, crimped hair, the moon walk, one piece suits and big hair and bring them to the slopes of Snowbasin Resort.
Festivities to include an 80's cover band on the patio of Earl's Lodge, live DJ, dance contest, 80's photo booth, 80's flicks, spring skiing at its finest and a pond skim contest to round out the weekend.
Free fun for the whole family.
Pond Skim will be on Sunday, April 10 at noon.
Pond skim registration is $5 – Free if you are dressed in 80's attire. Register on Earl's Plaza between 9:00am – 10:30am.
Awards: Best Yard Sale, Best Style, Last 80's Rockstar Standing
Weather and conditions permitting, this will be the last weekend of the 2015/16 season.