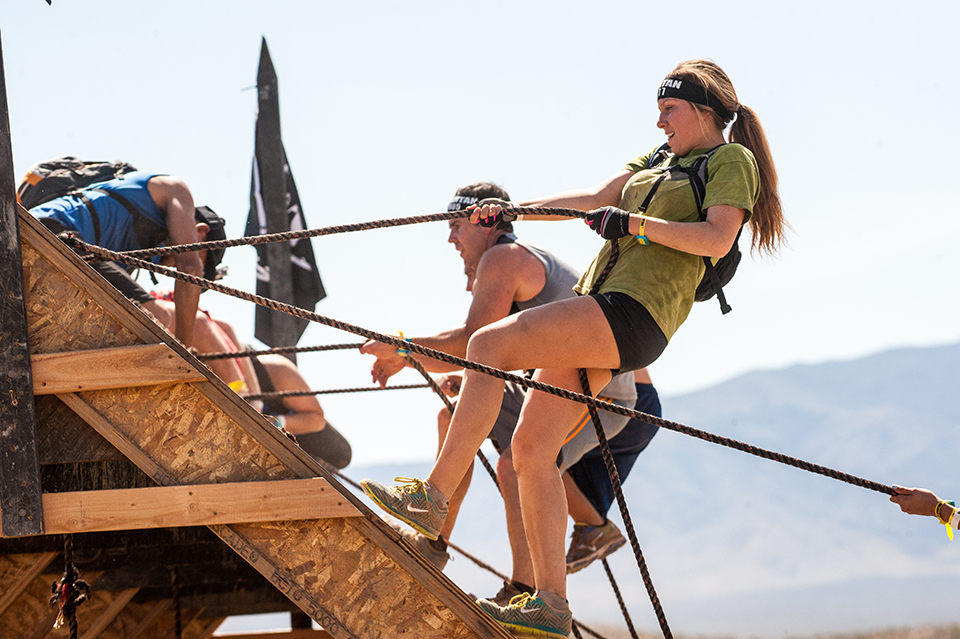 Reebok Spartan Utah Super – Nordic Valley Ski Resort, August 13
Leave the excuses at home, they won't get you anywhere near the finish line of a Reebok Spartan Super. We upped the miles on rugged terrain and increased the amount of obstacles, offering racers a middle distance course. Bring greater endurance and a lot more grit with you for the 8+ miles and 25+ Signature Spartan Obstacles. The Super is the second stop to a three-race Spartan TRIFECTA. Prove yourself here, before it's time to face the Beast.
BUILD A TEAM: Strength comes in numbers.
---
Call out your friends, co-workers and loved ones to get off the couch and into the mud.
Whether they're helping you over the wall or chasing you up the mountain, make sure they're with you at the starting line.
Teams can be any size but must have at least 4 members to be included in the team rankings.
TEAM REGISTRATION
---
Getting all your friends registered and lined up together on race day can be tricky. Avoid any confusion by checking out: 2016: Team Registration and Start Times.
FINISHERS RECEIVE
---
Badass Super Finishers Medal (personalize it with our partner site, iTab)
A trifecta medal wedge piece (run a Sprint and Beast to collect your remaining two pieces!)
Super Finisher t-shirt (your other one should be pretty dirty)
Free Professional Photos (to frame and flaunt)
Bananas at the finish line
CLIF Builders protein bar
A cold can of FitAID
Bragging rights
SPECTATORS: Bring your friends and family. (Your biggest fans)
---
Bring your friends and family to the race to watch you conquer obstacles, dominate the finish line and receive your medal!
Racers, your fans will motivate you over the wall and past the finish line. You wouldn't believe how far a cheering section will go when you're exhausted. Your fans will also enjoy music, raffles, entertainment, and festival challenges.
Most importantly, fans will receive a front row seat to watch racers from a safe, comfortable, and relatively mud-less (no promises) Spartan Race festival ground area! And, when it's over, they receive muddy hugs from thrilled Spartan athletes. After all, what's a sport without fans?
Cost: $20 Online until Friday prior to the Event. $25 on site (Cash Only).
As a Spartan Race spectator, you'll get: $5 Spartan bucks redeemable at the merchandise tent, access to view multiple key obstacles on the course, finish line viewing, the vendor tents, and hot food for sale on the grounds!
For detailed spectator information, please see: The Spartan Race Spectator Guide.
Race For A Reason
Spartans know the importance of leaving no man or woman behind. We have partnered with everydayhero to bring Spartans a robust platform to raise both money and awareness for those in need. Start raising money for one of our 40 official charity partners, or raise money for a personal cause: