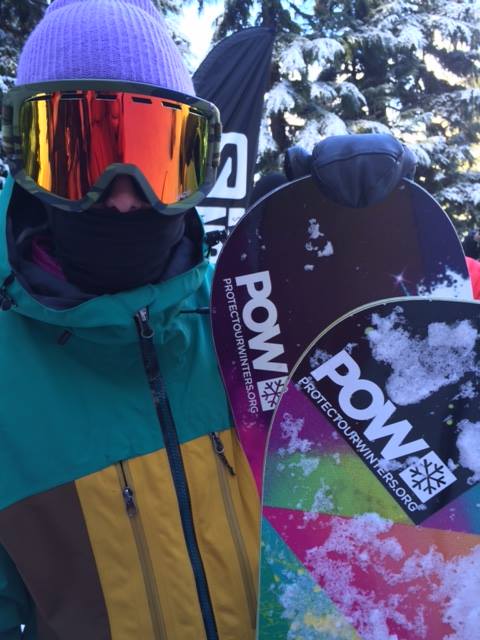 Via Powder Mountain:
Please join Ski Utah, Protect our Winters and SNOCRU at POW MOW on January 13, 2017 to help raise awareness both locally and globally around climate change.
Take action and take public transportation (UTA) or carpool to the mountains on January 13, 2017. For those who drive up with three or more skiers/riders in the car will receive preferential parking at Timberline parking lot. In participating in POW Day, everyone who carpools and/or takes UTA will be gifted an exclusive POW Day Discrete beanie. If you check-in via SNOCRU at Powder Mountain you will be entered for some big prizes (i.e. lift tickets, skis/snowboard, goggles, etc.) Ski with a professional athlete. Meet a Protect Our Winters athlete at 10:30 a.m. at the Adventure Yurt at Timberline parking lot. Powder Mountain and the Utah Avalanche Center are offering a free beacon drill clinic from 12:30pm to 1:30pm at the Adventure Yurt. Join Protect Our Winters, Ski Utah and Powder Mountain at 2:30 p.m. at the PowderKeg for a POW presentation, raffle give-away and social hour.
Why January 13? January 13, 2017 isn't just another winter day. Based on over 50 years of snow data, this is statistically the snowiest day in Utah!