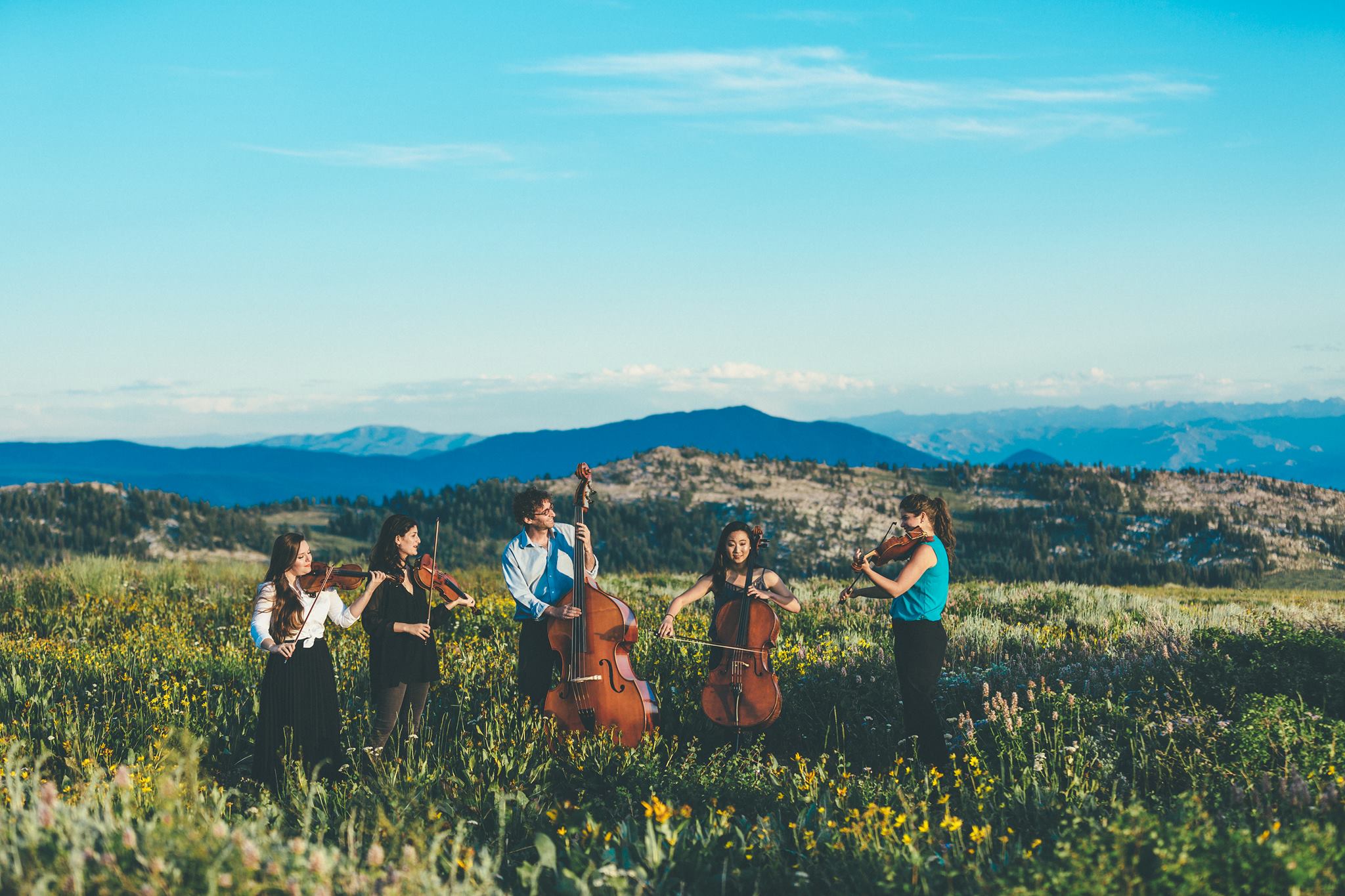 Powder Mountain Music in the Mountains
Via Music in the Mountains Event Page:
Please join us for our Third Season of Music in the Mountains!
The first of TWO (next is July 17th) beautiful concerts at Timberline Lodge, Powder Mountain
FREE, no tickets required!
6:00 pm Picnic
7:00 pm Concert
String Quartet No. 21, K 575 Wolfgang Amadeus Mozart
Piano Sonata No. 8, Op. 66 Alexander Scriabin

VIII Louange à l'Immortalité de Jésus, Olivier Messiaen
from Quartet for the End of Time
—Intermission—
Piano Quintet in G minor, Op. 57 Dimitri Shostakovich
Michelle Ross and Areta Zhulla, violins / Brant Bayless, viola / Brook Speltz, cello / Euntaek Kim, piano
————————–————————–————————–——-
Founded in 2014, Music in the Mountains is a premier summer chamber music festival in Eden, Utah, presented annually by Powder Mountain.
Artists in Residence travel to Eden each season to live and rehearse in this spectacular mountain setting, engage in outreach events, and culminate their residency by performing concerts on the very top of Powder Mountain.