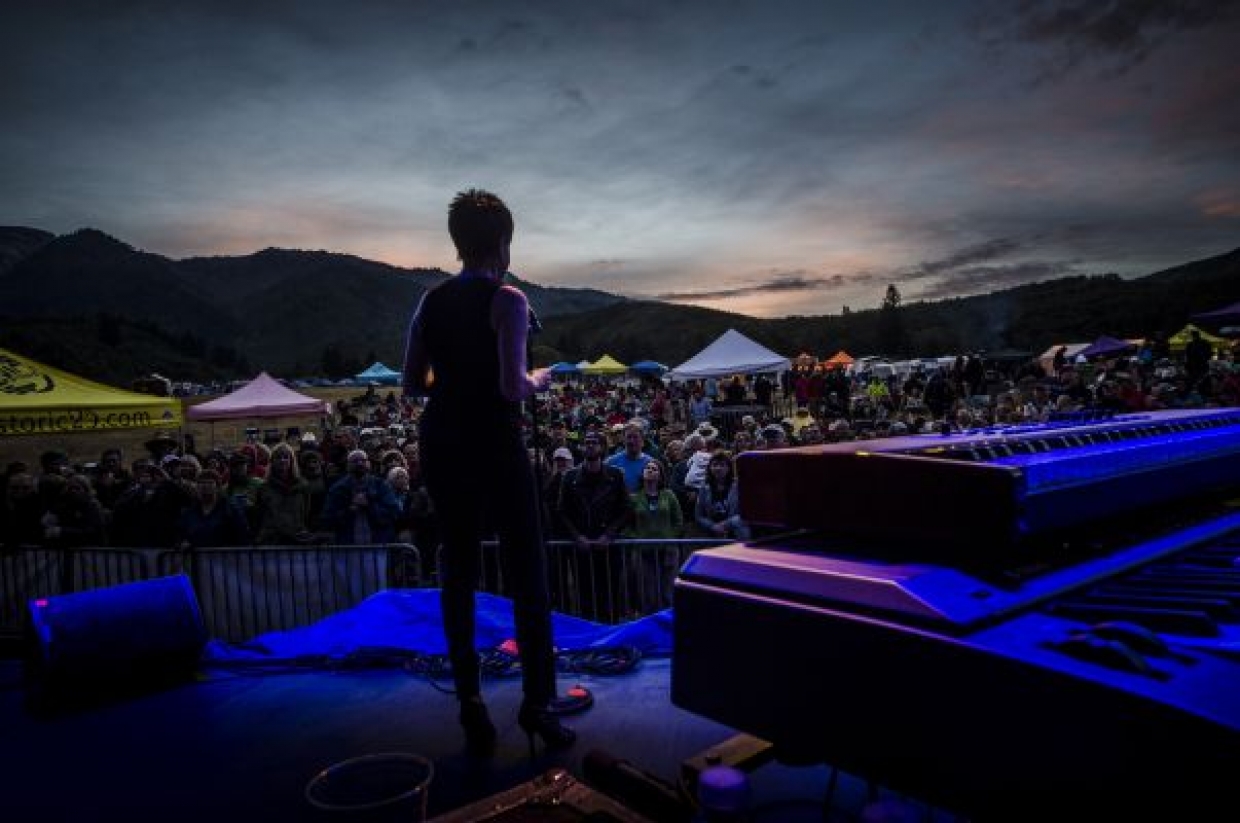 Ogden Valley Roots and Blues Festival
Set in a stunningly beautiful mountain valley 45 minutes from Downtown Ogden, Utah at Weber County's North Fork Park, the Ogden Valley Roots and Blues Festival celebrates Ogden's unique musical history and brings other world-class artists from around the country to share the music that springs from their own unique histories. This American Roots and Blues music festival spotlights living legends and rich performances from a variety of roots and blues genres.
Working together with the hundreds of artists, vendors, volunteers, sponsors, and logistical teams, it's our collective dream to promote and celebrate Ogden's arts, culture, and natural beauty to residents and visitors, alike. Kids, 16 and younger, are invited to attend the festival for free, with the hope that their experience with live, traditional music performed in an outdoor setting will inspire this next generation to keep these traditions alive.
Generating a unique blend of community from hundreds of miles around, we find that festival goers not only fall [further] in love with their favorite performers and many previously unknown, but also the company and natural environment around them. There's plenty of melodic flavor to go around for all to enjoy during the festival, so be there, take part, get involved, and soak up every last bit of it!
4th Annual Ogden Valley Roots and Blues Festival Lineup
FRIDAY, August 26, 2016
6:30 – Ogden All-Stars
7:45 – The Peterson Brothers
9:45 – Bill Kirchen
SATURDAY, August 27, 2016
9:00 – SPECIAL: Mayor Mike Caldwell Bike Ride
12:00 – The Peterson Brothers
1:30 – Pinetop Inferno
3:15 – The Lee Boys
4:30 – SPECIAL: The Peterson Brothers @ the Drum Bus
5:00 – W C Clark
7:00 – Luther Dickinson Trio
9:00 – Fred Eaglesmith
SUNDAY, August 28rd, 2016
9:00 – SPECIAL: Tai Chi with Master Aranda
11:00 – Michelle Moonshine
12:15 – Luther & Sharde
1:30 – Joe McQueen
3:00 – The Lee Boys