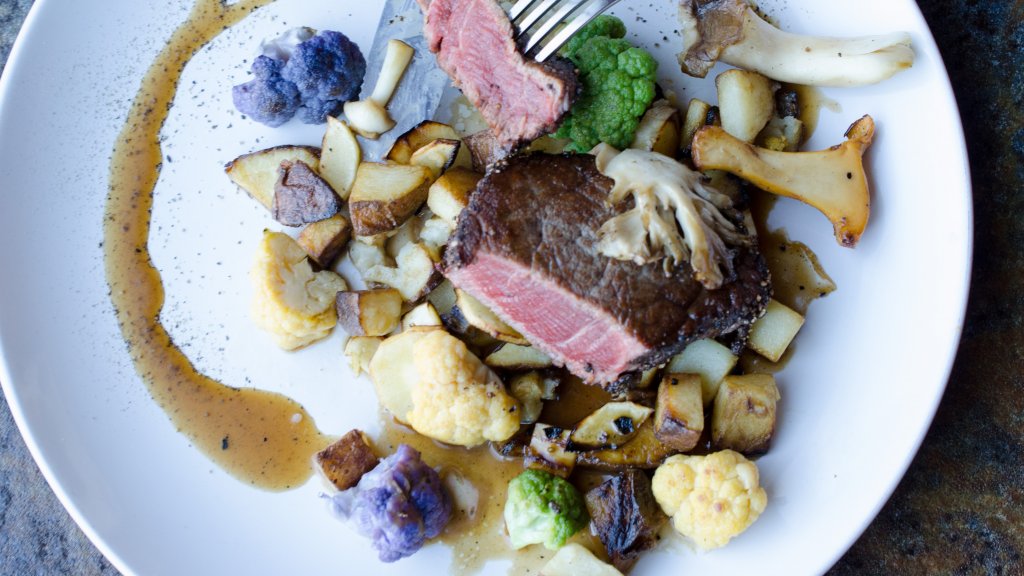 Ogden Restaurant Week April 7-17
Via Visit Ogden:
Join us for Ogden Restaurant Week April 7-17 2016! Participating restaurants will offer a delicious 2-course lunch for $10 or 3-course dinner for $17.
PARTICIPATING RESTAURANTS
Ogden Restaurant Week celebrates our favorite independent, locally-owned restaurants. These 24 downtown area eateries have united for this spectacular culinary event. Ogden offers eclectic options to satisfy your cravings. Take advantage of these incredible deals to indulge in your favorites and try something new!
GET THE MOST OUT OF OGDEN RESTAURANT WEEK
Ogden Restaurant Week is coming up and my mouth is already watering. I am a regular downtown diner all the time, but the menu options offered up during this event are impossible to resist.
If you haven't been to Ogden Restaurant Week it works like this: nineteen of Ogden's best independent, locally-owned restaurants will be featuring a fixed two-course lunch for $10 and three-course dinner for $17. These taste bud tingling specials will be offered from April 7-17th.  The opportunity to try multiple menu items makes this the perfect opportunity to get out and sample some restaurants that you've been eager to try, or to try something new at your go-to eatery.
Because I love restaurant week, and I think you should too, here is my official guide to getting the most out of Ogden Restaurant Week:
Step 1 – Look at menus. With so many restaurants to choose from, start exploring your options by going to OgdenRestaurantWeek.com. If you do this when you are hungry, be ready for the torture!
Step 2 – Choose the restaurants you want to visit. With 19 participating restaurants this is the hardest step of all. The event lasts 10 days so if I eat out every meal for lunch and dinner I can squeeze them all in! Knowing that this isn't likely, you can narrow your choices by selecting places you've never been, in order to try something new. It's also pretty hard to resist your favorites, though, and this is a great opportunity to try a different menu item or be able to enjoy dessert.
Step 3 – Make reservations. They definitely aren't required, but it's always nice to know your table is waiting for you. If you want to call ahead to guarantee your spot, phone numbers are onOgdenRestaurantWeek.com. Anotherthing that isn't required is pre-payment! Just show up and eat your heart out!
Step 4 – Make a night of it. There are plenty of things to do around Downtown Ogden, so why not make a night of it?  See a movie at the Megaplex Theaters, catch some waves at the Flow Rider, paint a picture at Liquid Canvas or check out some of Ogden's art culture at one of the 18 nearby art studios. For a full list of events right at your fingertips, download the One Ogden App.
I hope that everyone in the community will have the opportunity to indulge in at least one restaurant (but hopefully more!) during this week. The restaurants do an amazing job, it is truly a fun experience and a great way to support local businesses and find your next favorite restaurant.
For additional information, visit www.OgdenRestaurantWeek.com or find Ogden Restaurant Week on Facebook and Instagram for your chance to win gift cards from participating restaurants.