Farm to Table Culinary Expedition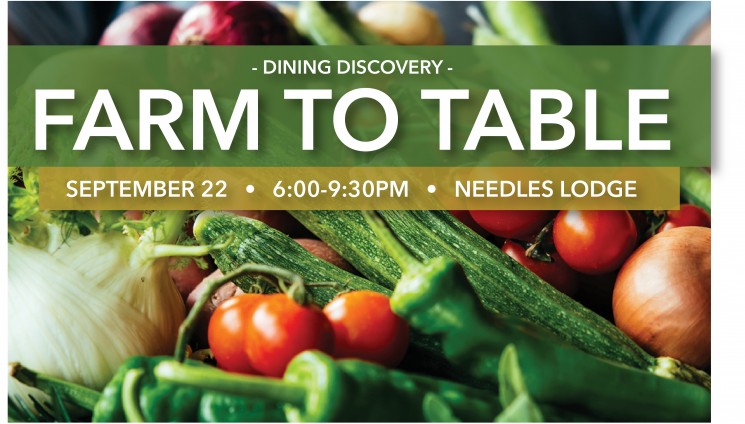 Friday, September 22, 2017
6:00pm – 9:30pm
Price: $75 includes all food, entertainment, lift ride to Needles Lodge.
Explore the bounty of all Utah local items in a highly creative 5-course dinner. This dining event has been the talk of the town for the last four summers. Talk to the local purveyors, artisans, and farmers as well as the chefs.  Also, visit with our community supported agriculture partners like Sandhill Farms and Borski Farms. This culinary event is the cornerstone of the Dining Discovery dinners and showcases some of our best at Snowbasin Resort.
Reservations mandatory, please call (801) 620-1021. This event sells out every year, so do not wait!