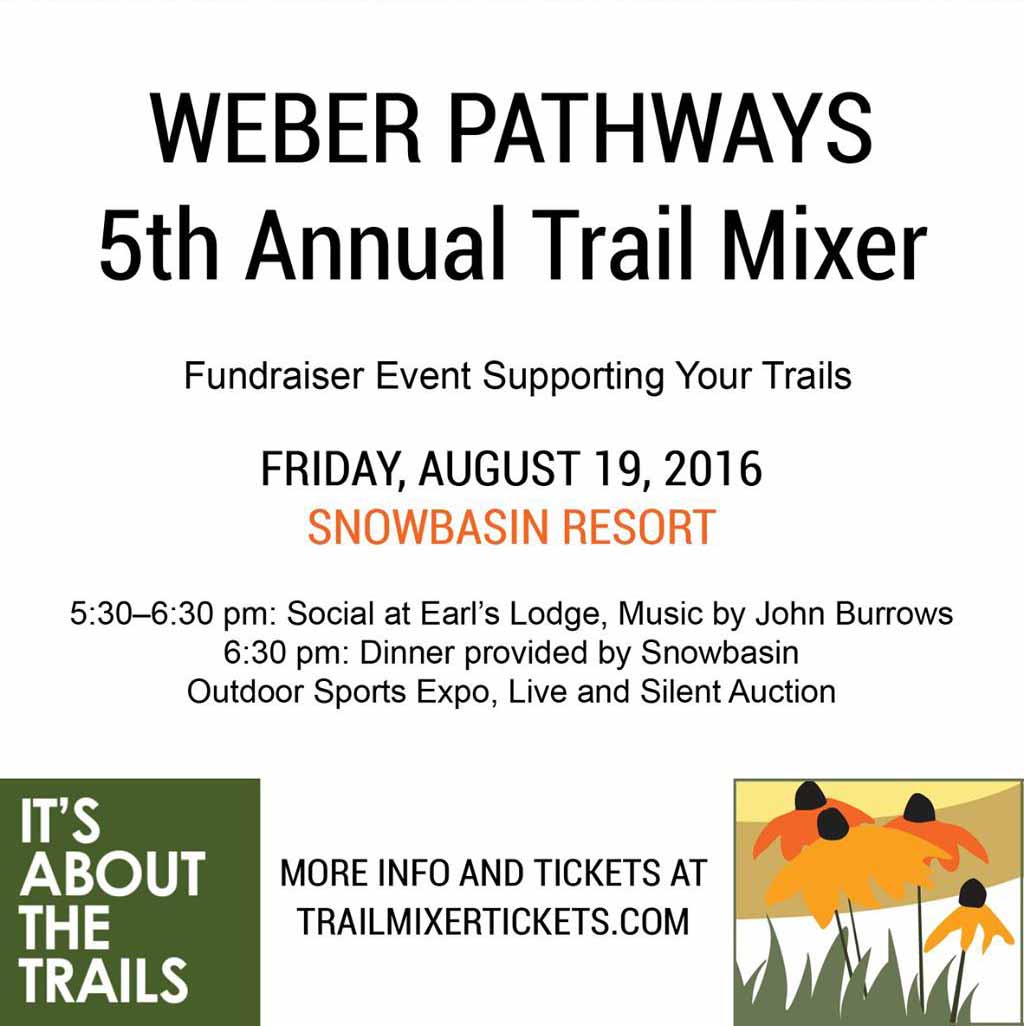 5th Annual Weber Pathways Trail Mixer
On Friday evening, the 19th of August, Weber Pathways will be hosting its 5th annual summer fundraising event for trails The Weber Pathways Trail Mixer once again at Snowbasin Resort. The event will kick off at 5:30 p.m. at Earl's Lodge.
Come celebrate in the beauty of Snowbasin at this year's Trail Mixer with a social and barbeque dinner at Earl's Lodge. The event will feature live music by local artist John Burrows. Weber Pathways will hold a live and silent auction with well-known auctioneer Chris Zimmerman.  Auction items will feature an array of travel and outdoor experience packages, along with many other great items!
New this year will be the attendance of many of our local retailers who will displaying their latest offerings of products and service. Buy Local! These are the retailers who support Weber Pathways.
With your support Weber Pathways will continue to extend and improve our wonderful system of trails in Weber County.
 When: Friday, August 19th, 2016, 5:30-8:30 p.m.
Where: Snowbasin Ski Area, at Earls Lodge, 3925 Snow Basin Rd. Huntsville, UT 84317
Why: All proceeds from this event will go towards planning, promoting, constructing, and protecting non-motorized public pathways and related open space in Weber County.
Tickets are $70/person and can be purchased online at www.trailmixertickets.com.  Buy Now
For more information call 801-393-2304 or email us at outreach@weberpathways.org.