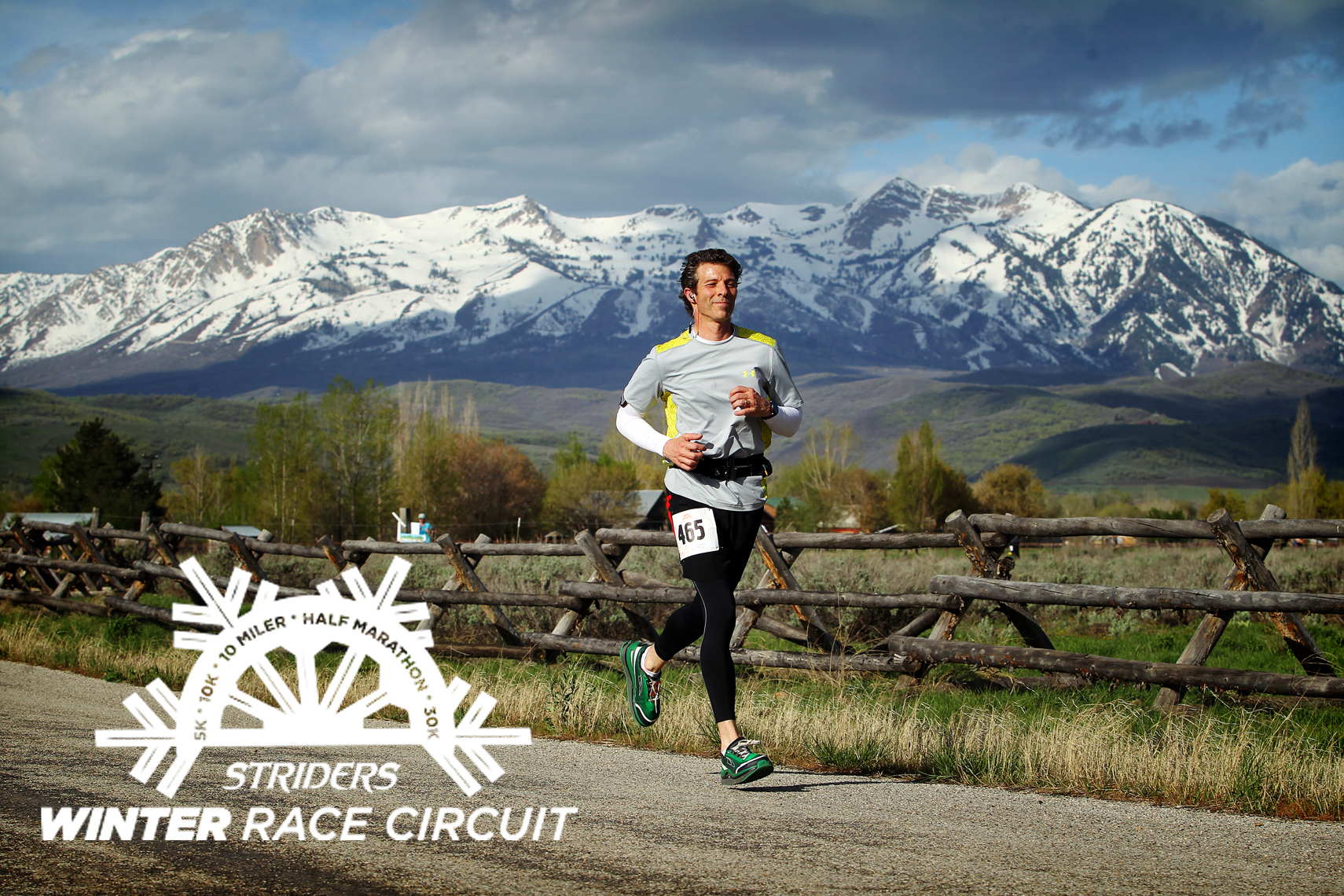 The Winter Race Circuit now offers a Half Marathon Training Series! The Half Marathon Training Series (short course) will be on the same day as the full series but will feature a shorter course designed to get you ready for a half marathon. The Half Marathon and the Full Marathon training series participants will receive the same benefits listed below.
Five great races for one great price!!
-An official Striders Winter Race Circuit shirt
-Finishers medal at the Half Marathon
-Series finisher medal at the WRC 30K
-Optional early guaranteed entry into the Zions Bank Ogden Marathon or Half Marathon
-Professional timing at all events
-Recovery products at all finish lines
-Fully supported race courses
-Prizes at the end of the series for top combined finishers
-Winter time fitness!
Times and Locations are subject to change. Please review race information emails from the GOAL Foundation prior to race day for the most current and accurate information.
5k – February 11th, 8:00am: 5k and short course – Dee Events Center
Packet pick up:
February 9th – Strider in Layton, 4-7PM
February 10th – Strider in Ogden 4-7PM
February 11 – Dee Event Center 6:30am-7:30am
10k – February 25th, 8:00am: 10k and short course – Dee Events Center
Packet pick up:
February 23rd – Strider in Layton, 4-7PM
February 24th – Strider in Ogden 4-7PM
February 25th
– Dee Event Center 6:30am-7:30am
10 Miler –  March 18th, 8:00am: 10 Miler and short course – Dee Events Center
Packet pick up:
March 16th – Strider in Layton, 4-7PM
March 17th – Strider in Ogden 4-7PM
March 118th
– Dee Event Center 6:30am-7:30am
Half Marathon –  April 8th, 7:30am: Half Marathon and short course – Eden Park, Huntsville
Packet pick up:
April 6th – Strider in Layton, 4-7PM
April 7th – Strider in Ogden 4-7PM
April 8th
– Eden Park Pavilion 6:00am-7:00am
30k – April 29th, 7:30am: 30K and short course – Valley Elementary, Eden
Packet pick up:
April 28th – GOAL Foundation Office, 2440 Washington, 11AM-6PM
April 29th
– Eden Park Pavilion 6:00am-7:00am