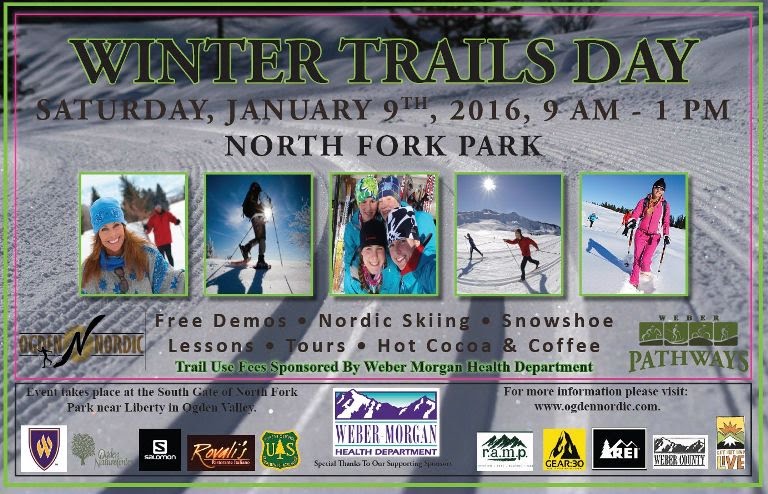 Winter Trails Day 2016
This annual event attracts winter enthusiasts from around the Valley. Activities include cross-country skiing, snowshoeing, fat biking, and ski tours. Hot chocolate, and free demos and rentals are available on site.
Organized by Weber Pathways and Ogden Nordic, this event is fun for the whole family.
Call for Volunteers from Friends of Ogden Nordic and North Fork Park:
Winter Trails Day 2015 is scheduled Saturday January 9, 2016 from 9am until 1pm.  Once again we are in need of many great volunteers to make our wonderful event happen.  Last year we had great volunteer turnout which made things easy for everyone and we'd like to do the same this year. There are descriptions of the different opportunities below.  Feel free to "volunteer" all of your friends and loved ones as well if you can convince them to come and help.  To sign up please contact Mark Zeigler via email (markz@Ogdennordic.com) or call 435-230-3096.